BK: A Hard Dance Revolution [iTunes Album Exclusive]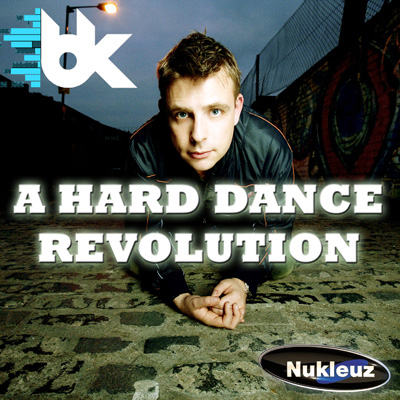 If one name is synonymous with hard dance then it has to be BK (aka Ben Keen). Since the explosion of Hard House in the late 1990's BK has been consistently one of the most exciting and successful DJs and Producers responsible for the scene's biggest classics as well as hundreds of other anthemic remixes and singles that still rock dancefloors across the globe!
If one man has single-handedly shaped what our world is dancing to, then it's he. (Mixmag)
Since the beginning BK and Nukleuz Records have been inextricably linked as Ben started on his long and illustrious career as in-house producer for the label where he produced more than one hundred 12s and remixes. These include remixes of Mario Piu ("The Vision"), Mauro Picotto ("Iguana"), Storm ("Storm Animal"), DT8 ("Destination"), and Tony De Vit ("I Don't Care"). Ben has also recorded tracks for labels ranging from Positiva, Ministry of Sound to NuLife, FFRR, Tidy, Traffic and his own Riot! Recordings.
"BK: A Hard Dance Revolution" celebrates the wealth of anthems and classics produced by BK for Nukleuz across 2 DJ Mixes (mixed by Nukleuz DJs) showcasing 24 of his biggest and most popular singles in full DJ friendly studio master quality, some of which have been out of stock for years on vinyl!
BK has defined Hard Dance with anthems like "Music Is Moving" and continues to reinvent and breathe new life into the genre with his sound that he describes as "ever-changing and full of energy, with innovative infusions of trance and techno that redefine the hard house style.". However, BK is best known for "Revolution", which entered BBC Radio One's daytime playlist rotation in 2002 – a singular accomplishment for a hard house track – and became one of the last ever vinyl only Top 40 hits. Incidentally his collaboration with Dave Randall "Ascention" featured on the DJ Nation EP series which also became a vinyl only Top 40 hit!
This was followed by the 2003 release Extreme Euphoria: Mixed By Lisa Lashes, BK, and The Tidy Boys which became one of the highest-selling hard house albums ever and then by his solo album, Klub Kollaborations, which represented cooperative projects with eleven of the world's top producers including Andy Farley, Lab4, Christopher Lawrence, Paul Glazby, and Rob Tissera.
BK we salute you!
Tracklist
Mix 1
1. Fergie & BK – House Of Pain
2. BK – Funk Addiction
3. BK – Let The Rhythm Move You
4. BK – Please Fuck Me
5. BK – Music 4 The People
6. BK – Bad Ass
7. Fergie & BK – Hoovers & Horns
8. BK – Clattered
9. BK & Nick Sentience – Flash
10. BK & Andy Farley – Concentrate
11. BK – Tragic
12. Cortina ft BK & Madam Friction – Erection (Take It To The Top)
Mix 2
1. BK – P.O.S. 51
2. BK – Revolution
3. BK – Stay High
4. BK & Andy Farley –Khemikal Imbalance
5. BK & Dave Randall – Tiptronic
6. BK & Anne Savage – Instantly
7. BK – Wanna Ride
8. BK & Paul Masterson – Mayhem In Miami
9. BK & Dave Randall – Ascention
10. BK & Rob Tissera – Zulu Nation
11. BK & Lab 4 – Final Chapter
12. BK & Andy Farley – Accelerate
For more information on BK check out his Biography here…
BK – Biography
www.bkworld.net
www.riotinlondon.com
Other ALBUMS mixed by BK.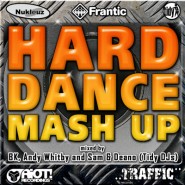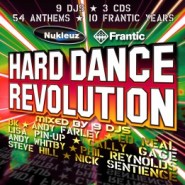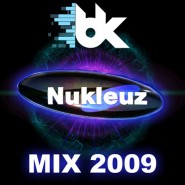 Related Posts