Frantic Residents NuBreed – Mixed by Gem Stone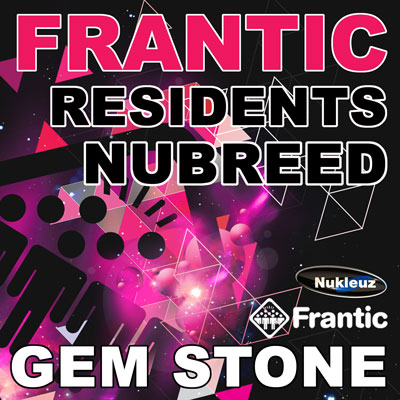 FRANTIC RESIDENTS NUBREED – MIXED BY GEM STONE
Download from:
iTunes
Trackitdown
Juno Download
DJ Download
AudioJelly
Frantic and Nukleuz have always prided themselves on not only working with some of the hottest hard dance acts in the world but also of discovering, nurturing and launching the careers of some of the most inspiring new talents in the scene.
This series of Frantic Residents NuBreed albums aims to showcase the incredible crowd pleasing skills of Frantic's current crop of resident DJs. They are rocking dance floors every week with their own blend of tracks and unique mixing styles and include: Gem Stone, Matt Pickup, Future Resonance, Kevsey D, Wayne Smart and Aaron James.
"The music in our scene is more diverse than ever and we are proud to represent its many colours and flavours!"
This first instalment is kicked off by DJ / Producer / Label Owner (Raw Power Recordings) – Gem Stone, one of hard house's freshest and hardest up and coming female DJ's. Her infectious blend of fast and furious hard house tracks has been lapped up by dancefloors across the UK for years now and she's a superb and dedicated performer behind the decks. Gem Stone's signature style is hard kicks, driving basslines, fat synths and acid lines which set her apart from other emerging DJ's
TRACKLIST
1) BK & Andy Farley 'Face Facts'
2) Chris Summers 'The Riddler'
3) Stone & Hewitt 'See The Sun'
4) Jay Pepper 'Rise Up'
5) Claire Browne 'Slap Bang'
6) Chris Summers 'All I Need'
7) Pierce Rooney 'Feel It'
8) Henry Trotton 'James And The Giant Hoover'
9) Jud Roper & Future Resonance 'Voiceless Creatures'
10) Random But Raw 'Illicit Sensations – Gem Stone Remix'
11) Pleiades vs James Nardi 'Supernova'
12) Valex & Ben O 'Rockin It'
13) Paul Glazby & Paul Janes 'Get Down'
14) Pickup & Rise vs Ben Stevens 'KoKo Pops – Whitehayz Remix'
15) Ross Homson 'Mutt Strutt'
16) Stone & Hewitt vs Paul J 'Surrogate'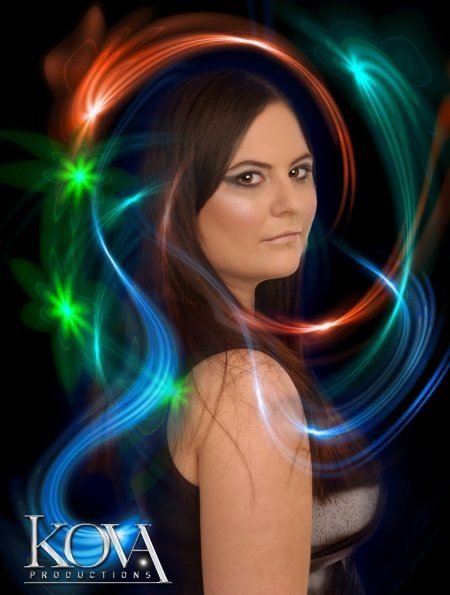 The Frantic Residents series was initially designed to be an antidote to the big budget TV advertised compilations that were dominating the market at the time and aspired to truly represent the sound of Nukleuz, its core DJs and the full spectrum of harder dance that was actually rocking the main room clubs every weekend. The series were always mixed by the biggest names to grace the main stage at all biggest events and to date have included Phil Reynolds, Steve Hill, Andy Farley, Andy Whitby, Cally Gage and Proteus.
Founded in 1997, Frantic are dedicated to the raw, exciting underground sounds of Hard House. They love the music as much as life itself! It's with this ethos in mind that they approach their parties and construct their DJ line-ups, choosing only DJs who are real entertainers and performers and are visibly excited about what they do.To complete the experience they seek out the most upfront, cutting-edge sound and lighting technology, ensuring unforgettable, mind-blowing, next generation clubbing experiences! We play only the most exciting hard, fast music – covering everything from driving UK Hard Trance to boshing European Hardstyle, to classic Bounce and full-on Filth, and all in between.
Also watch out for a range of albums coming up later in the summer from some of the most established artists in the scene in the Frantic DJ Legends series tied in to the huge 14th Birthday party at Koko, London.
Related Posts