Frantic Residents NuBreed – Mixed by Matt Pickup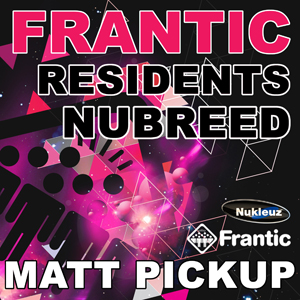 Following on from Gem Stone last week, it is Matt Pickup's turn to showcase the skills and tune selection that have established him as a Frantic Resident.
Download from:
iTunes
Trackitdown
Juno Download
Beatport
BIOGRAPHY
A Northern lad through and through, Matt Pickup's friendly, smiling manner belies the hard-as-nails, uncompromising nature of his music. His sets are full of fast, fun-fuelled NRG and always have dance-floors full to the end.
Matt had been DJ'ing for several years before he made his real breakthrough in 2005, after sending Will Paterson (promoter of Frantic) a demo of tough, energetic filth. Matt soon received a booking to play for them in the Foyer at Hard House Academy. Other nights soon followed suit, and Matt began playing at events like Storm, Sundissential and Tasty. Residencies at Parlez Vous? in Bradford and Cyberkitten in the Midlands have secured him an even bigger fan base.
"It didn't take me and the other Summit promoters long to see that Matt possessed a talent that needed to be put in front of clubbers. He has a great presence as a DJ, and is a full fire hard house DJ. His mixing is exceptionally tight, and the energy that he emits through his crowd interaction is definitely felt by the crowd. Summit will certainly be continuing with booking Matt at its future events" – Jason, Summit
The future looks very bright for Matt Pickup – having earned the respect of his fellow DJs he's now setting his sights for the very top, and with the diary filling up fast it looks like he's going to reach it.
Frantic and Nukleuz have always prided themselves on not only working with some of the hottest hard dance acts in the world but also of discovering, nurturing and launching the careers of some of the most inspiring new talents in the scene.
This series of Frantic Residents NuBreed albums aims to showcase the incredible crowd pleasing skills of Frantic's current crop of resident DJs. They are rocking dance floors every week with their own blend of tracks and unique mixing styles and include: Gem Stone, Matt Pickup, Future Resonance, Kevsey D, Wayne Smart and Aaron James.
The Frantic Residents series was initially designed to be an antidote to the big budget TV advertised compilations that were dominating the market at the time and aspired to truly represent the sound of Nukleuz, its core DJs and the full spectrum of harder dance that was actually rocking the main room clubs every weekend. The series were always mixed by the biggest names to grace the main stage at all biggest events and to date have included Phil Reynolds, Steve Hill, Andy Farley, Andy Whitby, Cally Gage and Proteus.
Founded in 1997, Frantic are dedicated to the raw, exciting underground sounds of Hard House. They love the music as much as life itself! It's with this ethos in mind that they approach their parties and construct their DJ line-ups, choosing only DJs who are real entertainers and performers and are visibly excited about what they do.To complete the experience they seek out the most upfront, cutting-edge sound and lighting technology, ensuring unforgettable, mind-blowing, next generation clubbing experiences! We play only the most exciting hard, fast music – covering everything from driving UK Hard Trance to boshing European Hardstyle, to classic Bounce and full-on Filth, and all inbetween.
"The music in our scene is more diverse than ever and we are proud to represent its many colours and flavours!"
Also watch out for a range of albums coming up later in the summer from some of the most established artists in the scene in the Frantic DJ Legends series tied in to the huge 14th Birthday party at Koko, London.
Also check out Frantic Residents NuBreed – Mixed by Gem Stone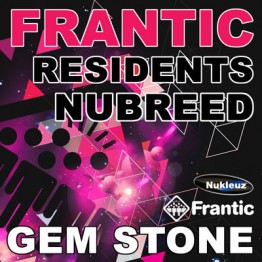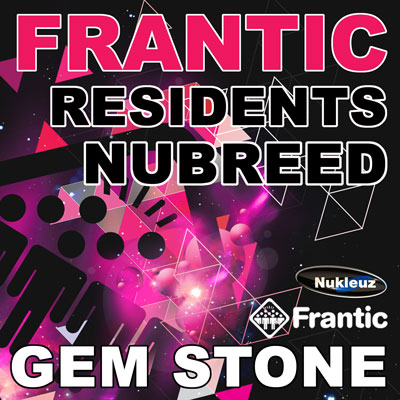 Related Posts