Ibiza Trance Anthems – Winter Sessions 2009‏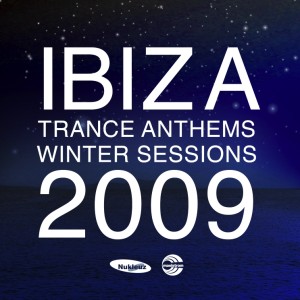 CLICK TO DOWNLOAD THE WINTER SESSIONS FROM iTUNES
Following up on the success of Nukleuz and Maelstrom's previous Ibiza Trance Anthems compilations, two of the biggest and highly respected Trance labels in the world present the latest in the series. Mixing together the years of experience these two labels have enjoyed at the top of the dance world and their vast catalogues including some of the most legendary artists and tracks Ibiza Trance Anthems – Winter Sessions 2009 showcases exactly where the Trance sound is at now.


Consistently reaching the Itunes dance top 10 and having previously hit the #1 spot in the UK and USA, this collection of White Isle inspired anthems has become a recognised and respected album series, and when featuring the likes of Sander Van Doorn, Tiësto, Blank & Jones, Judge Jules, Ferry Corsten, Jam X, Mauro Picotto, BK, S.H.O.K.K , DJ Choose, Lee Haslam and Marcel Woods, you can understand why!


Since being established in 2001 Maelstrom has achieved regular success and been home to some of international dance music's biggest artists including Oakenfold, Chris Lake, Oliver Klein, Lange, Parker & Hanson and Tiësto, all the time aiming to provide upfront, quality releases at the techier end of Trance and House. As well as featuring huge tracks from some of these names – Blank + Jones, California Sunset, Tiësto, Alone In The Dark, Ferry Corsten, Radio Crash10 and Judge Jules, Judgement Theme – the Maelstrom mix also features chart topping names in this years #3 UK chart smash, Guru Josh Project Infinity and Sander Van Doorn Vs Robbie Williams, Close My Eyes.
Having risen to fame at the end of the last millennium, Nukleuz became renowned for being the top selling 12″ label in the world for 3 years running and launching the careers of Fergie and BK to name a few, as well as being home to the likes of Mauro Picotto, Mario Piu, Lisa Pin-Up, Nick Sentience, Stu Allan, Organ Donors and more. The Nukleuz mix here is made up of works from newer names including Will Atkinson and Pierre Pienaar, classics such as the Lee Haslam remix of BK's Revolution (The UKs last ever top 40 vinyl) and the DJ Choose remix of Joyenergizer. As well as the return of legends such as JamX (JamX & De Leon) and S.H.O.K.K, and also featuring the Marcel Woods remix of this years underground Ibiza anthem, Mauro Picotto Vs Daniele Papini, Gonna Get Ya / Church Of Nonsense.
Another spot on selection of Ibiza Trance Anthems, featuring nothing but top quality names and tracks from two of the worlds most infamous dance labels. 


Tracklisting: 

Ibiza Trance Anthems – Winter Sessions 2009 – Maelstrom Mix 


01. Jose Amnesia vs Karen Overton – Your Loving Arms (JA Edit) 

02. Ercola – Every Word (Bastian Laval Remix) 

03. Guru Josh Project – Infinity 2008 (Klaas Vocal Remix) 

04. Sander van Doorn vs Robbie Williams – Close My Eyes (Club Mix) 

05. Sia – Buttons (Markus Schulz Vocal) 

06. Blank + Jones – California Sunset (Martin Roth vs. Blank + Jones Mash Up) 

07. Bobina – Spinning (Paul Miller Vox) 

08. Tiësto presents Alone In The Dark – Edward Carnby (Tiësto Instrumental) 

09. Ferry Corsten – Radio Crash (House Krush) 

10. Judge Jules – Judgement Theme (Nick Callaghan & Will Atkinson Edit) 



Ibiza Trance Anthems – Winter Sessions 2009 – Nukleuz Mix 


01. Melodia – Heaven (Original Mix) 

02. Fonzerelli – Losing U (Melodia Remix) 

03. P.H.A.T.T Ft Kate Smith – Worlds Apart (JamX & Daniel Kaye T Mix) 

04. JamX – Liebe (JamX & Daniel Kay T-Type Mix) 

05. Pierre Pienaar – Titan (James G Remix) 

06. William Atkinson – Perpetual Sunrise (The Tribal Re-Rub) 

07. Picotto Vs Papini – Gonna Get Ya (marcel Woods Remix) 

08. BK – Revolution (Lee Haslam Remix) 

09. Joy Kitikonti – Joyenergizer (DJ choose Remix) 

10. S.H.O.K.K – Renaissance (Original Mix)
Related Posts