Proteus – Biography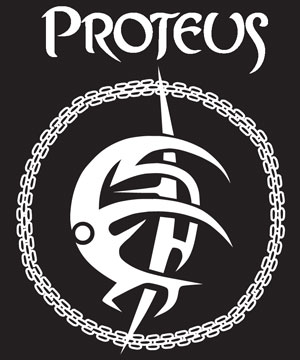 Proteus has gained the respect to be called Scandinavian's best known Hard Dance DJ and is one of the key players of the global hard dance scene. Proteus has been DJ'ing since 1995 and producing music now for 9 years.
The biggest achievements of Proteus so far have been the Hard Dance Awards 2004 and 2005, when he was voted "Best Hard Dance DJ" in the world two years in a row by clubbers all around the globe. In the DJ Mag`s Top 100 DJ list, Proteus has been voted number 90 in 2004 and number 93 in 2005 and made history in becoming the first Finnish artist making it to the Top 100 DJ list alongside Darude.
In his career so far Proteus has toured in Finland, United Kingdom, Australia, Japan, Holland, Switzerland, Germany, Malaysia, Estonia, Poland and Sweden. Proteus has played and headlined many of the major events in Europe and Australia like Dance Valley, Frantic Hardhouse Academy at Brixton Academy, Global Gathering UK and Malaysia, Ground Zero, Creamfields, Impulz, Defqon1, Pleasure Island, Streetparade Zurich, Transmission Sydney, Utopia, Pharmacy, Enchanted Forest, Time Tunnel, Lab-4's Laboratory Experiment, Sonic, Energy, Slammin Vinyl, Goodgreef, Tidy Summer Camp & Weekender and Torture Garden.
Proteus has also had great honour to be the support act for bands like The Prodigy and Juno Reactor.
Proteus and his friends are running their own club night called Säde in Helsinki, Finland. They have organized many very successful club nights and events in a period of over 11 years. Säde has been voted The Best Club in Finland at the Finnish Club Awards. Proteus is also organizing industrial/fetish events called Graveyard Party and Torture Torstai in Helsinki.
Besides of dance scene Proteus works very closely with Finnish industrial and metal scene. Proteus has done several remixes for Finnish bands and one the major ones has been remix for mighty Apocalyptica.
Apocalyptica has sold millions of records worldwide and has done close work with legendary Metallica.
Proteus is also famous for his "Proteus Live Show" which is breaking boundaries between dance music and industrial metal concert. Proteus plays electric guitar, keyboards and percussions with his full band and they have done several big shows in Finland.
Proteus runs his own radio show called Dark Side at a major Finnish radio station Basso Radio. The show is introducing different genres of darker music from goth to speedcore.
Since 2008 Proteus has belong to the London based "UDJs Worldwide Artists & DJ Management" and has team up with the hottest female artist Frisky to perform a set which will make you drop to your knees; Master & Servant!
For more information:
Official Website
MySpace
Facebook
Don't Stay In
Related Posts