Scott Attrill aka Vinylgroover – Biography

"The new King of Hard Dance" I-DJ
"One of the best the hard dance scene has to offer" Mixmag
Bold claims that most DJs and Producers wouldn't be able to live up to, but not Scott Attrill aka Vinylgroover who has firmly established himself as one of the World's most highly rated talents! Having toured globally with Super Club's Godskitchen, Frantic, Slinky & Bugged to name a few and maintaining a full UK schedule spinning at Goodgreef, Tranzaction and Detox as well as regular appearances at the legendary Tidy Weekender and Riot! Parties, Scott's reputation as a headline act has never been questioned.
Click here for more information on Scott Attrill
Click here for more information on Vinylgroover
Click here for more information on Vinylgroover & The Red Hed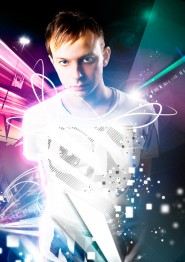 Recently Scott's success as a DJ has been mirrored with his Productions. His unique sound has always been recognised as being at the forefront of Hard Dance, however never one to rest on his laurels his latest efforts in the studio have been noticed by Marco-V, Judge Jules, Eddie Halliwell, BK, Scot Project, Anne Savage, Rob Tissera, Lisa Lashes, Paul Van Dyk and The Tidy Boys, gaining worldwide support and recognition!
Over the last 12 years he has performed and rocked some of the biggest clubs and events in the world…..Headlining and appearing at massive festivals including WEMF, (the world electronic music festival) Canada no less than 5 times, The Tidy Weekender, Godskitchen tours in Australia and America, Universe (uk), the biggest event ever seen in America at Palm Springs (50,000 people) alongside Paul Oakenfold, Underworld and many other top artists. Eden and Es Paradise in Ibiza, the Buzz club in Washington , After hour power in Los Angeles, World dance at Wembly arena (uk) ……His punishing schedule of international dates has also taken him to Japan, Finland, Germany, South Africa, Turkey (various tours of Canada, Australia/ New Zealand , America, Ibiza) and Taiwan……
Over the past 10 years Scott Attrill's progression as a Producer shows success after success. Many of Scott's early releases including some produced with The Red Hed found huge success on Nukleuz. Ed Real & Vinylgroover "657" was a part of the massive DJ Nation project which hit the UK Top 40 in 2002 as a vinyl only release and was one of the last vinyl only hits ever! Other monster releases included Vinylgroover & The Red Hed "Move Your Body", Vinylgroover & The Red Hed "Everlasting" (check out the 2010 Remixes here) and Vinylgroover & The Red Hed "Kokane".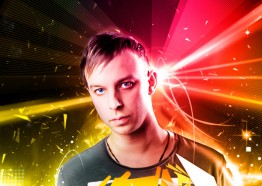 After huge recognition on many of the Independent and Major labels alike and even some UK Chart success thrown in for good measure, Scott's current project Traffic Records was founded in 2005 and his success has continued. His singles receive regular Radio 1 play and regularly hit the top of the download charts. 2008 also saw no fewer than 3 album releases from Scott, his debut album 'Bass Junkie' exceeded all expectations, this continued with 'Filthy House for Dirty Stop Outs' and 'Riot! In Ibiza' later in the year. He also joined forces with BK's label Riot! To strengthen their brands and drive forward the Hard Dance scene collectively.
2010 sees Scott Attrill continue his meteoric rise with his hot new rework of Vinylgroover & The Red Hed "Everlasting" (2010 Mixes by Scott Attrill, Melodia, Neal Thomas and Allya & Taylor) as well as massive Riot! gigs at Matter!
For more info check out Scott Attrill on:
Scott Attrill's Official Website
MySpace
Facebook
Twitter
YouTube
Bebo
Related Posts