Anne Savage & Lisa Pin Up @ Classique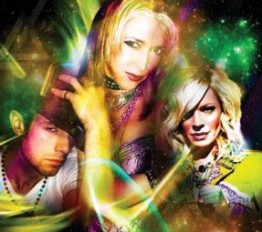 SATURDAY JANUARY 9TH 2010
Two of the original Tidy Girls come to town for a night of tough upfront house music.
ANNE SAVAGE
Adored by die-hard Classique followers as the lady that launched the very first Classique event back in 2005. Her style has progressed somewhat over the years, from tough trance to techno & of course hard dance. Savage has more recently taken to playing breaks & house under the guise "DUMBE BLONDE". Anne is a true superstar DJ with a list of credits to her name unrivaled by most other females on the dance scene. Anne Savage worked with Nukleuz on Frantic 11, which is available at all good download stores, as well as on CD through our Amazon store or directly by emailing craig(at)nukleuz.co.uk
LISA PIN UP
Lisa is one of the biggest female DJs on the hard dance scene today & has carved her sound and trademark style at some of the biggest dance venues in the country. Here iconic & energetic sets have seen her fan-base expand to an almost fanatical level and she regularly features at the hard dance awards as one of the scenes pioneers. Lisa has worked with Nukleuz on numerous occasions, notably her Biggest Baddest Mutha album and Harddance Revolution.
PAUL MORRELL
2009 has seen Classique resident Paul Morrell play some extremely prestigious gigs for clubs including The Gallery @Ministry of Sound, Tidy & Judgement Sunday in Ibiza & having a multitude of tracks signed to labels including Virgin & Tidy. His remix of Tony De Vit – The Dawn is released in January on Tidy Digital, & is already receiving rave reviews from all the major players. With a host of new talent lined up for 2010, Classique & Paul are in store for a very good year.
LOOP
New on the scene, LOOP have hosted a string of successful events across the city, calving out a niche following for their deep tech sound. The Loop guys will be hosting the second room on this event, offering something slightly different for our January night of hedonism.
£10
www.careys.co.uk
www.annesavage.net
www.lisapinup.com
www.iloveclassique.com
Related Posts