Big In Ibiza Comes To Clapham's Whitehouse & FREE DJ MIX!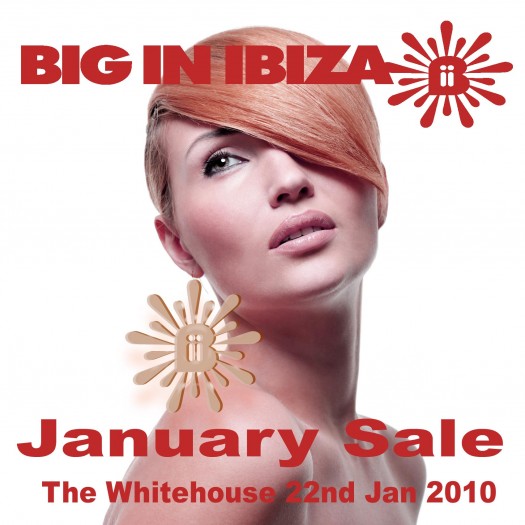 On Jan 22nd Ibiza comes to the Whitehouse, Clapham bringing with it the vibe of the White Isle and hopefully some Balearic sunshine! Big In Ibiza bring their unique brand of cool, sexy, stylish and fun uplifting house, electro and Ibiza trance. Bii Big, Bii Cool, Bii There!
And to celebrate the New Year it's a January Sale! 2 for 1 cocktails, 40% off entrance, 2 for 1 on house beer / wine / spirit & mixer, and FREE Big Room Tunes 2010 CDs given out on the night a double CD compilation rammed to the brim with exclusives of clublands biggest forthcoming records!
Line-Up:
Grin DJs: James Edwards & Mark Batch
Cut & Splice
Love Assassins
Chill DeVision
LiNAS & Young
Entrance: £6 before 11pm, £8 after (£5 concessions)
For all guestlist and other enquiries please email josh@biginibiza.com
Or call +44 (0) 207 720 7266
—-
FREE DJ MIX from JAMES EDWARDS (GRIN DJS)
—-
See you on the dancefloor!
For more information check out… http://www.facebook.com/home.php?#/event.php?eid=235979318127&index=1
More info on Big Room Tunes 2010 Album
http://biginibiza.com
http://www.thewhitehouselondon.co.uk
http://www.myspace.com/grinrecordings
Related Posts