Sasha @ Global Underground, Ministry, NYD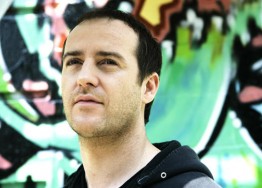 Global Underground takes over the Bar News year's day at the Ministry of Sound with Sasha and Cosmonauts while Sultan, Jim Rivers and Anil Chawla hitting the decks alongside them.
Unlike no other, Sasha has pushed boundaries and represented the scene for everything that it stands for and more. Last September saw him celebrate the 18th birthday through to the early hours of the morning, with hundreds of people hanging on to his every beat, which is ensured to be a reoccurrence at this New Years Day event.
Joining him, Cosmonauts will be taking over the decks to play out a cyber set of synthy house. Heavily influenced by the sounds of the Italo Disco scene, the Saturday Sessions residents should dive the crowd into an upturn of breathless electronica.
The bar, acknowledges a further dose of GU talent from Sultan, Jim Rivers and Anil Chawla.
A DJ that has seemingly become one of today's most potent names on the circuit, Sultan, brings those infamous locks for a foray of techno. His eclectic style of dark, heavy beats contrasts the deeper route that Jim Rivers will be taking as he reclaims his place behind the DJ booth. After a successful showdown of nocturnal beats, last July, Rivers returns to prove why he has surely become a highly recognisable name on the circuit. The Gallery's Anil Chawla is last but by no means least to round off this downpour of progressive talent.
Related Posts