Al Twisted – Exclusive Interview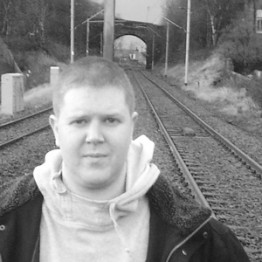 Al Twisted lives and breathes Hardcore!
Between a crazy schedule of producing tracks, to playing events up and down the country, we found time to ask the Scottish dynamite a few questions.

Al has also been very busy preparing an exclusive guest mix for the Nukleuz Hardcore Podcast series.

Tune in tomorrow to catch episode 005 hosted by JAKAZiD, with the 2nd half of the show dedicated to Al Twisted showcasing upcoming tracks and exclusive material!

Anyway lets get down to business and find out what Al is up to and what he has planned:


1. What are you working on at the moment?
Today – lineups for Twisted & Brainfire's "Darkside" and also "Impact" events – www.twistedandbrainfire.com + www.impactscotland.co.uk and chasing up music for our new labels i.e. Darkside Unleashed, Motormouth Recordz

2. Where do you see hardcore music going in 2010?
Sadly even less vinyl and more digital.

3. What makes a good DJ?
1) Tune Selection (and being able to read the crowd)
2) Entertainment factor
3) and some good mixing skills help.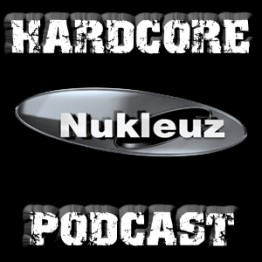 4. What's your favourite bit of kit, and how does it sit in your overall set-up?
My Studio PC. Sits in the middle of my desk!

5. Tune of 2009/Most influential artist of 2009?
Tough one…. Tune wise – Far too many to mention.

Influential artist of 2009 – Partyrasier (Holland) and Tymon (Austrlia) I think have both been pretty influential on the current scene this year. Both mixed the last Thunderdome album and are both playing at our event "Impact vs Darkside" on 1st May in Glasgow (sorry for the plug).
Also I would say the Outside Agency, The DJ Producer, Detest, I:gor, Tripped all in the more Industrial scene.
Mainstream Gabber: Tha Playah, Angerfist, Noize Suppressor, Hellsystem, Negative-A, Amnesys all deserve a mention of shaping the recent sound!

6. What can we expect from you in the future?
More events, more releases, more messiness

7. How did you get into DJing?
From playing live sets of my own productions, then progressing from that to playing other peoples tracks as well.

8. Favourite gig you have ever played?
Boxing Day last year – in the Industrial Hardcore room at an event called Ik Ben Je Bitch Niet in Holland.

9. Event of 2009?
Hardcore Weekender 2009 – amazing. Roll on this year!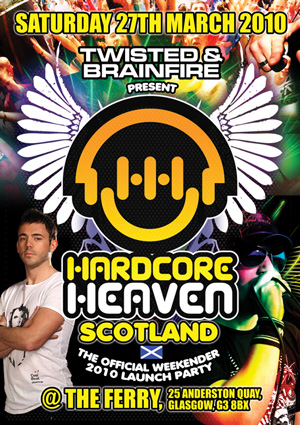 10. Twitter or Facebook?
I prefer facebook by a country mile but you can find me on both.

11. What is your most prized possession?
Studio PC ;-)

12. What tunes are on your playlist at the moment?
Three off the top of my head
Stocker – "Game Maker", Tha Playah – "My Misery" and Ophidian – "Butterfly VIP" (oldie but classic).

13. Cats or Dogs?
I have 2 Cats but hopefully can get a dog soon!

14. What is the weirdest experience you've ever had behind the decks?
A power cut!!!

15. What do you do in your time off?
Don't get much, I am pretty much hardcore 24/7 as a promoter, producer and getting to play out some times.

16. Have you ever received strange gifts from fans?
Don't think so !

17. What would be your ultimate holiday?
A decent amount of time in Canada and USA 

18. What would you say is your best trait?
Hardcore-ness!

19. What was your first experience of Nukleuz?
The various anthems from Mauro Picotto as well as some of the releases on BXR etc. Then of course Nukleuz signing myself and Rob Da Rhythm's track "Beat On The Drumz" a few years ago.

20. Has it ever all gone completely wrong?
See question 14 :-)








You can find AL TWISTED on facebook, myspace, bebo and twitter.

For further information on Al Twisted or his labels click below:

www.twistedmusic.co.uk
www.twistedagency.co.uk

www.impactscotland.co.uk
www.twistedandbrainfire.com
Related Posts