Daniel Loubscher – Exclusive Interview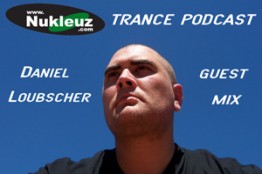 Daniel Loubscher has been a very busy man of late. Signing no less than 3 tracks to Nukleuz Records.
The 1st produced with his studio stalemate Illyra created the track "Now Or Never".
The other two tracks "This Then That" & "Damage" are due for release on the Daniel Loubscher EP on the 29th March.

To coincide with Daniel Loubscher returning to Nukleuz he has provided a brilliant guest mix for episode 005 of the Nukleuz Trance Podcast that was released yesterday.

Inbetween all this studio time we found the time to ask Daniel a few questions….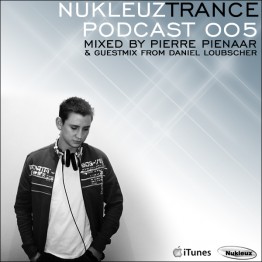 1. What are you working on at the moment?
Currently I'm working on a few originals which I'm hoping to get finished soon and a few remixes due out on Trance Allstar Records,
IDM, Resonate, Redux and new remixes for Alter Ego.

2. Where do you see dance music going in 2010?
Well I see dance music on a high this year with so many quality tracks being released and great new talent coming through.

3. What makes a good DJ?
I don't always think its about technical ability as nowadays with tracktor etc anyone can beatmatch.
I think its about track selection, how you bring tracks together and how you interact with the crowd.

4. What's your favourite bit of kit, and how does it sit in your overall set-up?
Well I don't use much, basically just FL 9, my pc, monitors and a midi keyboard pretty basic, I am on the look out for a new piece of hardware but haven't made my mind up yet. But my ResolV studio monitors have really made a big impact for me.

5. Tune of 2009/Most influential artist of 2009?
Wow there are so many, to be honest I can't really pick and choose and on the artist front so many have had a personal influence on me in small ways.

6. What can we expect from you in the future?
I'm looking at venturing into different genre's this year, started working on a few chill-out & house tracks, just taking it one track at a time.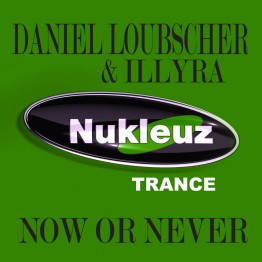 7. How did you get into DJing?
Through good friends of mine, once the bug bit in 2001 that was me hooked.

8. Favourite gig you have ever played?
At a friends birthday, I know it doesn't sound like much but the vibe and the atmosphere that night was immense and I just thoroughly enjoyed it.
I haven't played that much in Cape Town, but with guys like Scott Small & Shaun Holiday bringing a revival to the scene things will start happening.

9. Event of 2009?
Armin van Buuren in Cape Town


10. Twitter or Facebook?
Not a twitter fan, 50/50 when it comes to FB, but good for marketing ones self.

11. What is your most prized possession?
My wife. She supports me in everything I do and I can't really ask for more than that.

12. What tunes are on your playlist at the moment?
So many I would need 3 pages to fill that in, love my music, I listen to everything from alternative, trance, prog, house etc.

13. Cats or Dogs?
Both

14. What is the weirdest experience you've ever had behind the decks?
Going back 2 back with a good friend of mine and while mixing in the other track hit pause by accident and managed to hit play and get it bang on, laughed my ass off at his facial expression. No one knew any different.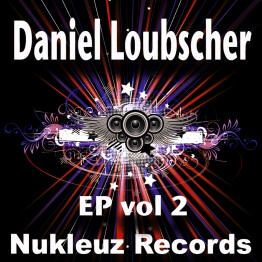 15. What do you do in your time off?
Love to take drives, see different places and spend time with my wife & friends, nothing like good food, drink and company.

16. Have you ever received strange gifts from fans?
No, I wouldn't mind though…lol…

17. What would be your ultimate holiday?
Anywhere as long as I have my friends, it will be a great time.

18. What would you say is your best trait?
I'm very straight forward, if I don't like something I will tell you. I am very strong minded.

19. What was your first experience of Nukleuz?
My first experience was signing "Full Throttle" & "On the Edge", to me it was a great experience, the team are fantastic and all I can say is thanks for the support!!

20. Has it ever all gone completely wrong?
It wouldn't be life if it didn't at times…Plenty.. but its getting up quickly and pushing forward that matters.
Related Posts