Gem Stone – Interview
DJ / Producer / Label Owner (Raw Power Recordings) – Gem Stone, one of hard house's freshest and hardest up and coming female DJ's takes time out from her attempt at world domination to talk to Nukleuz having just launched her huge new compilation, Frantic Residents NuBreed – Mixed by Gem Stone, which is out now. Gem's infectious blend of fast and furious hard house tracks has been lapped up by dancefloors across the UK for years now and she's a superb and dedicated performer behind the decks combining hard kicks, driving basslines, fat synths and acid lines which set her apart from other emerging DJ's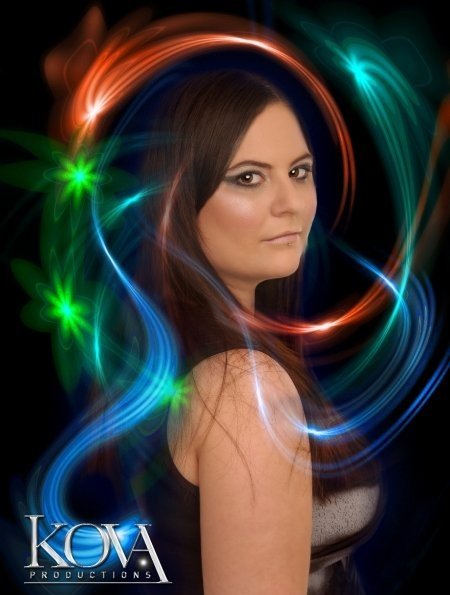 1) How did you get into DJing?
I grew up listening to dance music, trance mainly, with my dad, but when at about age fifteen I started mixing I found it a natural progression and knew it was something I wanted to get on with and pursue as a career. I only got 30 minutes a week to practice but the obsession grew from there!.
2) What does it take to be a Frantic Resident and what does it mean to you?
I've always worked 110% to be top of what I do and to be named as a Frantic Resident means the world to me. You have to have the passion for the music, just as the promoters do, and it's clear when I'm on the decks that I love what I do and love giving every clubber an awesome night.
3) How did you make yourself noticed and stand out as one of the nubreed of DJs?
Total dedication to the scene and perseverance, I believe good DJs have to be their on top form every time to make clubbers go wild!
4) What makes a good DJ?
To be adaptable, create an amazing empathy with the crowd and be flexible within your genre. The ability to try something different, be passionate, be completely dedicated to the dance scene over time.
5) What was your first experience of Nukleuz?
As soon as I started buying vinyl in 2002 I knew it was Nukleuz leading the scene on the harder edgier trance tunes. The label and its following has been such a big part of the club scene for so many years that it's a privilege to be part of it now.
6) How did you first get into production?
I always felt something was missing when playing sets out, and I always wanted to put my own stamp on things. Producing my own tracks has given me the ability to do so.
7) Who have you engineered for?
I have engineered for Matt Pickup, Matt Edwards, BoneIDOL, Maxwell, Mini Minx, Rob H, Matt Mara, Ann Tsouli, Mark Ioinnides, and have done collaborations with many other producers including Steve Hewitt, Dave Owens, Dom Sweeton (Defective Audio) Frank Farrell and Riggsy.
8) What is your next big gig?
I am honoured to be playing at the Twistathon – Red Hot Monday on 29th August after Frantic's 14th Birthday. Details for this event can be found here – http://www.facebook.com/event.php?eid=175150495853640.
9) What made you start running your own label Raw Power Recordings?
I wanted to give something back to the dance scene and give lesser known producers a chance to shine through. Also it's a great platform to create the Raw Power sound that we hear today.
10) What do you look for in artists/tracks for the label and how can people get signed to Raw Power?
I look for individuality and tracks that really stand out. I don't just go for the big names, I listen to everything I get sent and like to find people with a unique style. If anyone has any tracks which they feel would be suitable for Raw Power, please send the full track or a good sample to gem@rawpowerrecordings.co.uk. I try to reply to everyone who sends a track for consideration. J
11) Can you give us a sneak peak at what is coming up on the label soon?
I'm very excited about a summer album we are doing with the guys from an event called Elevate in Dublin but can't let on any more I'm afraid…
12) Where do you see hard dance going in the next 2 years?
Onwards and upwards! It makes me angry when people say hard dance is dead. Hard dance will be around forever!
13) Favorite gig you have ever played?
That's a hard one… I have had the opportunity to play as so many amazing events but one that really stands out is playing at The Bulldog Bash! Playing to 8,000 people is such a rush!
As well as The Bulldog Bash, I was honored to be asked to play at Frantic's 13th birthday last year at Camden Palace (KoKo – It will always be the palace to me!) which has been my favorite club for years and Frantic really know how to put on an amazing event!
14) What is your most prized possession?
I would have to say our DJ/production equipment, my fish, cats and stick insects!
15) What is the weirdest experience you've ever had behind the decks?
Playing at The Bulldog Bash and seeing so many Hells Angels there with glow sticks, dancing their asses off to Hard House! That was very weird!
16) What do you do in your time off?
I spend a lot of my spare time in our studio perfecting my sound and trying out other styles. I also love just chilling with my amazing boyfriend and my cats!
17) Have you ever received strange gifts from fans?
No, thank god! Haha!
18) What would be your ultimate holiday?
Going to the Kennedy Space Centre to see a space shuttle launch which my best mate and I tried to see last year but it got delayed! Gutted!
19) What would you say is your best trait?
I am so determined, ambitious and when I want something I go for it!
20) Has it ever all gone completely wrong?
Yes, at The Bulldog Bash, the sound system malfunctioned mid mix but thankfully they had a great sound team that sorted it immediately.
21) Most influential artist/tune of the year so far?
Claire Browne – Slap Bang! As far as I am concerned, tune of the year! Claire has some amazing ideas and I know she will go far in the future! Other people who have really impressed me are Ian Fitzpatrick and of course the amazing Dom Sweeten and Dave Owens!
22) Any advice for DJ/Producers just starting out?
Just don't give up! There is so much competition out there that you need to be consistent and be able to do your own thing. I have worked for years to get to where I am, nothing comes easy, and the best things take time!
23) What is next for Gem Stone?
I want to continue to progress my own style as well as getting more people in the studio with me to make tracks, I have a real passion for it and I would love to do it full time. If anyone would like to get in the studio with me please email gem@rawpowerrecordings.co.uk for more info.
www.myspace.com/gemstonedj
Gem Stone Facebook
www.rawpowerrecordings.co.uk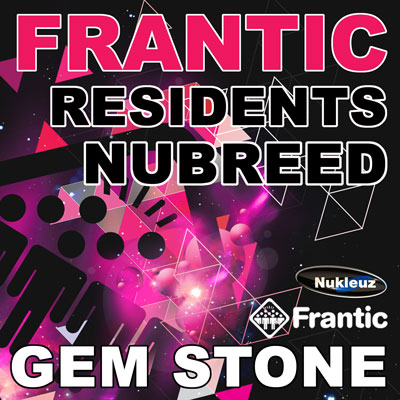 FRANTIC RESIDENTS NUBREED – MIXED BY GEM STONE
Download from: iTunes / Trackitdown
Related Posts