Lisa Pin-Up Exclusive Interview
Lisa Pin-Up, the first lady of bounce is one of the hottest and most in-demand DJs in the world today. On the decks she is a legend, known for her skilful mixing, anthemic sounds and the ability to turn any dance floor into a seething frenzy. Off the decks she is a prolific producer releasing on her own Rock Hard Recordings label as well as every leading hard dance label including Tidy and of course Nukleuz where she was responsible for some of the biggest anthems in the scene of all time, Future Acid House and Baddest Mutha. Now Lisa Pin-Up takes time out from both the studio and the organisation of her successful new Neon Glam tour to chat to Nukleuz HQ.
Click here for more info on Lisa Pin-Up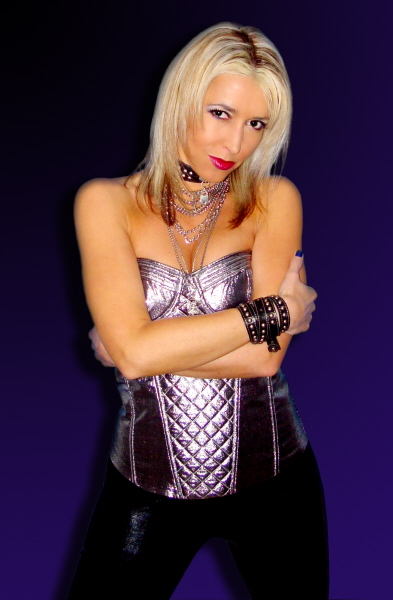 1) How did you get into DJing?
It all started from being a mad clubber and just being obsessed with the music, at the start I used to buy tons of records without even having decks! I had an old record player and just wanted to hear my tunes during the week as I could not wait for the weekend to come. I finally thought "what the heck lets buy some proper decks" and became totally obsessed with being able to mix and spent hours a day practicing. As I was always on the club scene I got to know a promoter of a club I went to every Saturday, I then handed them a mix which they loved and gave me a warm up slot. After this I got busy promoting myself and sent mixes to clubs all around the county. I think my passion showed through and it was not long before I had a residency @ Freedom (London Bagleys film Studios) and was also asked to be managed by Miss Moneypennys.
2) What makes a good DJ?
I think a good DJ entertains the crowd and makes them go home at the end of the night feeling happy. What I try to do is put myself in the clubbers shoes, I still remember being on the dancefloor before becoming a DJ and I wanted to hear good music that made me want to stomp my heart out plus be dazzled by some fancy mixing. I remember back then that certain DJs would always deliver a good set and i could not wait to see them at parties and others just bored me and I would just stand on the dancefloor waiting for them to finish! I also loved waiting for the end of each record just to see how they would mix in their next tune, my husband who came clubbing with me could never understood why I used to get so excited just listening to what the DJ would think of next.
3) What was your first experience of Nukleuz?
Back in the day I really liked what BK was doing with the Hard Beat series so I wrote to Nukleuz to say "please let me come in the studio!". They said yes and over the years I have had a great working partnership with them with many a happy memory. So far I have produced 20 tracks for them and mixed gold disc selling albums. Nukleuz was even kind enough to give me a couple of the gold framed discs to hang on my wall, which sit very nicely in my deck room :-)
4) What are you working on at the moment?
Been a busy bee promoting my new Neon Glam tour which have travelled to some of UKs finest events. So far I've taken it to:- Insomniacz Magna, Storm, Pams House, Escape Swansea (twice!), Hard energy-Newquay and RPM-Southampton also some dates planned for Ireland soon.
5) Tell us more about your 'Neon Glam' tour?
I'm so pleased this tour has really taken off and its everything I hoped for. I was worried that my "God Save The Queen" tour would be a hard one to follow as it was such a huge brand but neon glam is shaping up to be just as successful. I decided on something new just to keep things fresh and with all my nights I love to make them a bit cheeky with a theme. A tour is also a great excuse to get all my clubbing friends under one roof for a massive party and if they do fancy dressing up in a bit of neon, that is fun too! For a free Lisa Pin-Up track to go with this tour, go to www.lisapinup.com/music

6) Where do you see dance music going in 2010?
That's not a question I can answer as I don't really take make notice of what everyone else is up to. As a DJ I like to follow my own heart as I know the clubbers come to see me for my own individual style and I hope they put their trust in what I am doing.
7) What can we expect from you in the future?
I've been so lucky to have spun at the best clubs over the past 14 years as well as produce for some of the biggest labels. So for the future I just want to carry on being happy doing what I'm doing, spinning my tunes at some fabulous events and meeting loads of amazing people each weekend.
8) Favourite gig you have ever played?
My favourite sets have always been on my tours. I suppose its the pride of seeing all those people coming along to one of your nights that really gives you such a huge adrenaline rush. My first ever God Save The Queen tour @ Tidy – Heaven in London was a very special night indeed, I really was overwhelmed that I was actually speechless for once! Since then I have had tours all over the place, even an arena with Contagious @ Global Gathering.
9) Event of 2009?
Honestly there are just to many to mention, I was just blown away by a lot of clubs last year and it would be unfair to single anyone out.
10) Twitter or Facebook?
So far Facebook, i'm scared to join twitter as know I would become obsessed with that too, as you can tell, I am a very obsessive person! You can join my facebook group by using this link http://www.facebook.com/group.php?gid=122102973070&ref=ts I send out a news letter so you can be kept up to date on all my Lisa Pin-Up gossip!
11) What is your most prized possession?
If there was a fire at my house the things I would grab before leaving would be my wedding photos and my tunes (as well as making sure my dog and husband were out the door too ;-)
12) Cats or Dogs?
I was always a cat person growing up, loved their independence and if I was to be animal that is what I would pick but a few years ago I got my first dog and they really are your best friend.
13) What is the weirdest experience you've ever had behind the decks?
Someone tried to lick my legs once while I DJing and I also seen someone chop their finger off on the dancefloor by falling on a barrier. I even gave them my torch to help to find the tip of their finger!
14) What do you do in your time off?
Always on my webs sites chatting to clubbers, lately a lot of my time has been organising my tours, editing every tune for my sets so it have my own individual sound and doing all the press side of my job, there really is not enough hours in the day!
15) Have you ever received strange gifts from fans?
I always get great gifts from fans, my favourites are a "I love vodka" t-shirt and a rubber duck that lights up in the bath. Another guy travels around the world and always brings me back a shot glass from where ever he stays. But I do like to return the favour and buy them strange gifts back, I have been known to given out snow globes and even photo cushions!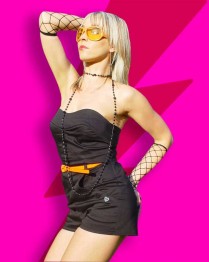 16) What would be your ultimate holiday?
Anyone where there is sun, a great daytime cocktail bar and somewhere where i can go a bit mad at night.
17) What would you say is your best trait?
I was put on this earth to party and I hope people enjoy my happy vibes.
18) Has it ever all gone completely wrong?
Going to the clubs, spinning the tunes and meeting people is the wonderful part of my job but a lot can go wrong with the travelling side of things. I've been stranded at airports for days and not to long ago put the wrong Petrol in the car and had to stand on the hard shoulder for most of the night when coming home from Exeter. This was bad enough but it was when there was heavy snow so was freezing plus I was so knackered as that weekend I had already been Newquay, Leeds.
Hard Dance Revolution – Mixed by BK, Andy Farley, Nick Sentience, Lisa Pin Up, Steve Hill, Andy Whitby, Ed Real, Cally Gage & Phil Reynolds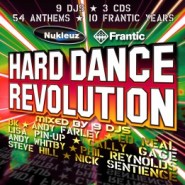 Lisa Pin-Up – Biggest Baddest Mutha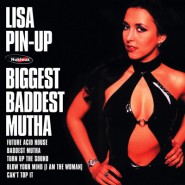 Related Posts