Sound Selektaz Exclusive Interview
Following on from the successful Hardcore Adrenaline and Trance Adrenaline album series Sound Selektaz have teamed up with Nukleuz Records to unleash the debut Bounce Adrenaline album! As one of the hottest acts on the "Clubland" circuit, Sound Selektaz aka Alex Ridge & Mark Coupe have had major success since forming in 2005. They have becoming known worldwide for remixing many of the top chart artists such as Dizzee Rascal, Sash!, DJ Sammy, September, Example, SL2, Kid Kudi & many more even remixing Basshunter's 5 week UK #1 "Now Your'e Gone" and Dizzee Rascal's UK #1 "Dirtee Disco" which features on the brand new Dance Nation 2010 album.
Sound Selektaz perform each week across the whole of the UK & Europe at clubs such as Wigan Pier, Bounce Heaven, Bananas (Magaluf) & Ibiza bringing their own brand of Bounce, NRG and Eurobeat to thousands of clubbers each week. This week Alex Ridge one half of the dynamic duo took some time out to chat to Nukleuz: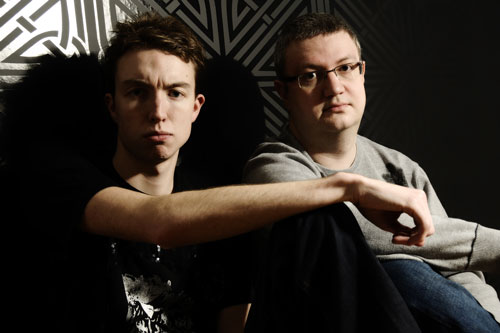 Sound Selektaz Exclusive Interview
1. What are you working on at the moment?
Well as you are well aware my most recent project I have been working on is my new compilation album Bounce Adrenaline. I think this is my best album I have done so far after having 100% control of the project which has really helped a lot. It has also given me the chance to push some of the new people coming through in the bounce scene with the likes of One & 2 & Axel Gear who have really impressed me.
2. Where do you see dance music going?
If I'm honest I really don't know where I see it going. My normal view is taking everything day by day. The world is such a fast paced place now, so things change constantly every day, so it's always good to keep an eye out.
3. What makes a good DJ?
Apart from having good mixing abilities, I feel the best thing that makes a good DJ is crowd interaction. There is nothing worse than DJ standing there with a blank look on their face. If you are showing the crowd that you are enjoying playing to them, they will react back to that.
4. What's your favourite bit of kit?
The last couple of gigs I have been lucky enough to have a go on the Pioneer CDJ 2000's which are a incredible piece of kit to say the least.
5. Tune of 2010/Most influential artist of 2010?
Again quite a tough question but I think tune of 2010 for me was Yolanda Be Cool & DCUP "We Speak No Americano", though I prefer the original version from the 50's with the guy playing the drums in video on YouTube total legend!
6. What can we expect from you in the future?
Who knows, fingers crossed Bounce Adrenaline Volume 2…
7. How did you get into DJing?
Arrrh the Holy Grail question! When I was 16, I really got into Drum & Bass and started buying the records even though I had 1 record deck. As soon as I went & bought a set of decks I was hooked instantly. I was lucky to of worked with one of the former members of Shy FX who taught me a lot also while I was learning.
8. Favourite gig you have ever played?
I have DJ'd infront of 15,000 at Fantazia, played across Europe in Ibiza, Majorca but DJ Welly's leaving party at Wigan Pier was just immense.
9. Event of 2010?
Gay Pride 2010 in Newcastle was one hell of a event that I did with the likes of Basshunter, but I'm hoping the Bounce Adrenaline launch party at Wigan Pier is the event of 2010.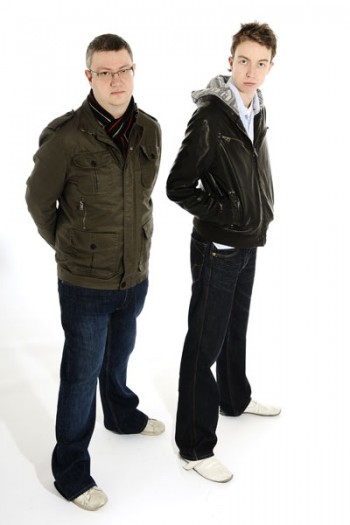 10. Twitter or Facebook?
Facebook since I must be the only person who still doesn't have a Twitter account.
11. What is your most prized possession?
Has to be my BMW….simple as!
12. What tunes are on your playlist at the moment?
In the CD wallet I'm currently smashing all the tracks from the new album for my bounce sets. With my house sets, I'm loving some of the mash up tunes of Axwell In The Air mixed with the RnB vocal Bedrock.
13. Cats or Dogs?
Cats all the way!
14. What is the weirdest experience you've ever had behind the decks?
I think probably when I was playing hardcore a few years back & husband and wife dressed up as Santa & Mrs Santa who looked like they were in there 60's offering me drugs…..ODD!
15. What do you do in your time off?
In my time off I watch Chelsea play which I have been doing for a long time now since I was a kid. I love old skool TV programs like On The Buses, Love Thy Neighbour & Carry On films so I like to watch those. My parents say I should be their age & not 24 haha!
16. Have you ever received strange gifts from fans?
No luckily no one has ever stalked me or giving me anything weird. It may sound cheesey but everytime someone says to me "that was a wicked set" or either "I love your tunes", I feel that is a gift in it's self.
17. What would be your ultimate holiday?
I think I have already had it with having 3 weeks in Hawaii when I was around 10 years old to which I get to swim with dolphins all day, don't think anything can beat that.
18. What would you say is your best trait?
I'm told I'm a good listener, but I'm sure my girlfriend may say that isn't true ha!
19. What was your first experience of Nukleuz?
My 1st experience of Nukluez was when I was producing hardcore with Sparky under my Sytronik name. My 1st signing to the label was "Dare Me" which was a real hardcore bouncy number which went on to appear on Hardcore EP 10.
20. Has it ever all gone completely wrong?
It's never gone Pete Tong ;)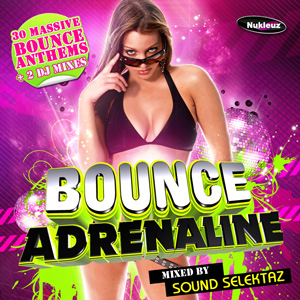 BOUNCE ADRENALINE: Mixed by Sound Selektaz – Available for Pre-Order from:
iTunes
Trackitdown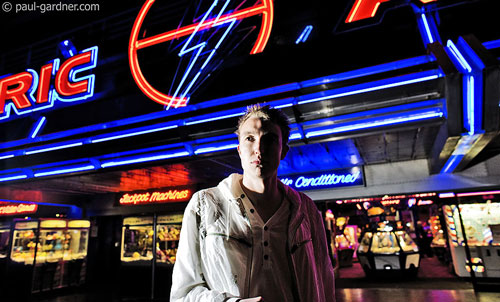 Related Posts