Steve Hill – Interview
Steve Hill is the pint sized kiwi, nicknamed the King Of Euphoric Hard Dance and to celebrate the launch this week of his hot new album Frantic DJ Legends he joins Nukleuz for a quick chat about life, the universe and everything!
Steve Hill has performed over 1500 shows in more than 50 cities worldwide, having visited more than 15 countries along the way. Since 1997, Steve Hill has played to a combined total of 900,000 people, travelled over 600,000km, flown on over 300 planes, and spent over 400 days staying in hotels!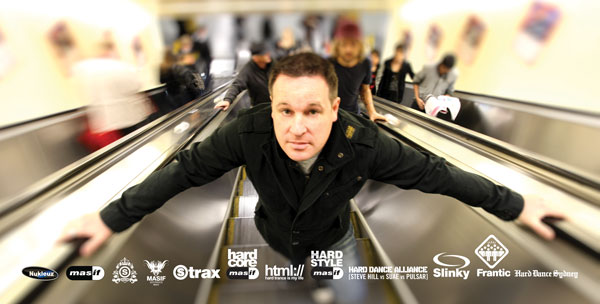 1. Who is your own personal Frantic DJ Legend?
3 of my favourite Frantic residents – BK, Andy Farley and Phil Reynolds!
2. What did it mean to you to be a Frantic Resident?
I've been playing at Frantic for 13 years now – so since the beginning – it's been a fantastic ride the whole time! You can't beat the Frantic Frenzied mob!
3. Who are your current favourite DJs and Producers?
Pretty varied at the moment! Everyone from Technikal and Klubfiller to Dark By Design to BK to Showtek and Toneshifterz to Luca Antolini and Kidd Kaos! All very consistent acts!
4. What is next for Steve Hill and Masif?
Touring a number of countries in the next year including the UK, Italy, Korea, South Africa, Canada as well as Australia and NZ! I also have 6 album / compilation projects simmering! Masif has 8 residencies around Australia / NZ so we hope to expand that in the next year as well!
5. Why did you first start DJing?
I love dance music. Someone taught me to mix. The rest is history. When I started DJing I already owned over 1,000 records so it wasn't like I decided to start DJing and started buying records, I was already into it!
6. How do you make yourself stand out and get ahead of everyone else?
Go for consistency, substance and longevity over hype / hot air…and work as hard as you can doing what you love! Always challenging myself to do better rather than just riding the same wave is something that motivates me…every year is different as a result!
7. Favourite piece of kit?
As a DJ? My CDJ2000's and DJM800 mixer (will trade up to a DJM2000 shortly!) – love 'em!
8. How do you relax?
Disco naps FTW!
9. Favourite holiday?
Somewhere with a beach, bar, and decent shopping! Going to Hawaii next…
10. Has it all ever gone totally wrong?
Yes. Mr Bishi Live PA back in 2002. Never again…
11. Have you ever been given a strange gift from a fan?
Towels in Japan while I was in the middle of a mix was a bit strange?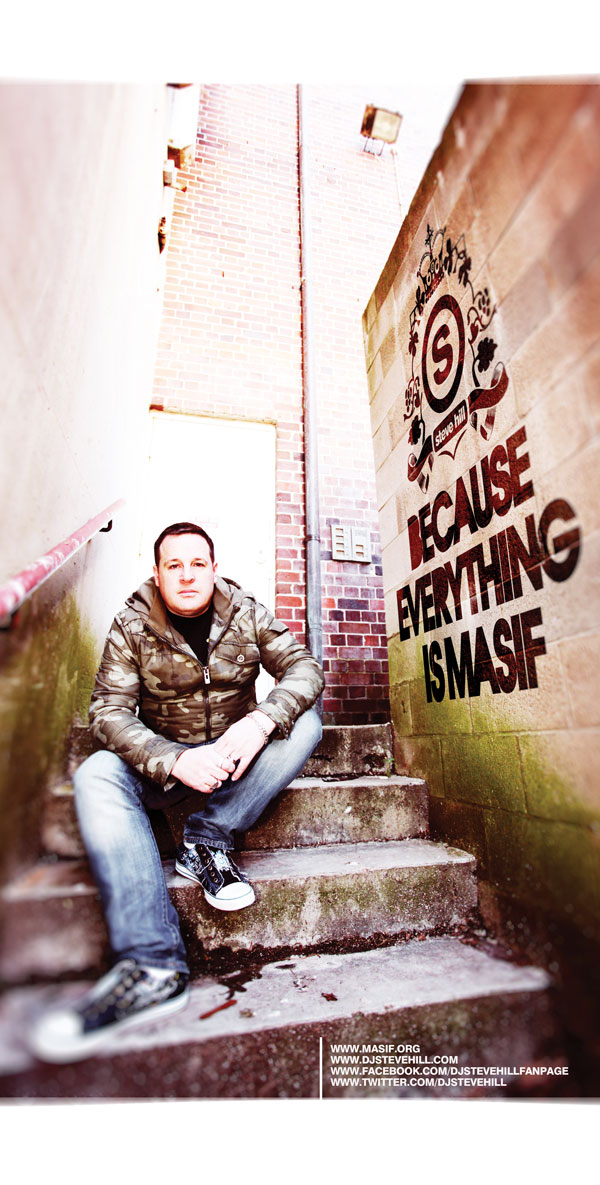 12. Favourite gadget?
My PMP Player – keeps me entertained on planes – load it up with TV programs or movies I've missed!
13. What would make your life easier?
More hours in the day!
14. What was your first experience of Nukleuz Records?
I can't remember back that far! LOL! I'm staring at a rack of Nukleuz records in my vinyl collection – been collecting them for years!
15. Most prized possession?
My wife Lex, and my kids, Lily (5) and Mason (4)…
16. Favourite gig you've ever played?
That's hard because there's a few that stick in the mind for different reasons…most Frantics and Masifs, Defqon Festival, Hard House Academy, Dance Valley and playing in South Africa are the first ones that spring to mind! Also if you ever get to go on the Boat Parties they put on in Sydney – unforgettable!
17. What is your weirdest experience behind the decks?
DJing in Dublin when a couple of lap dancers had the night off and started dancing either side of me – flashing the crowd (and me) – dancefloor basically stopped and stared – the rest you can't print…
18. What do you like doing in your time off?
Taking the kids out for a big day out…restaurants with friends…watching junk TV…and disco naps!
19. What would you say is your best trait?
I cut through the bullshit!
20. What is the best record you've ever made?
Hopefully more than one – my last album was over 100 tracks! – currently at #1 with the remix of CRW 'I Feel Love' I did with Technikal…I'd say my favourites though would be 'Frantic Theme' as it was the first record I made…and Nylon 'If You Love Me' which was spun by everyone from Jules, Paul Van Dyk to Oakenfold, Lashes, Tidy Boys etc…
21. What would you present to the Dragons in Dragons Den?
An app which makes kids sleep in on weekends – would make a fortune!
www.djstevehill.com
www.masif.org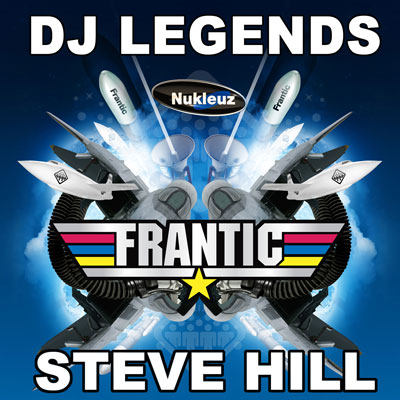 Related Posts