#2 on Trackitdown – CRW – Steve Hill & Technikal Remix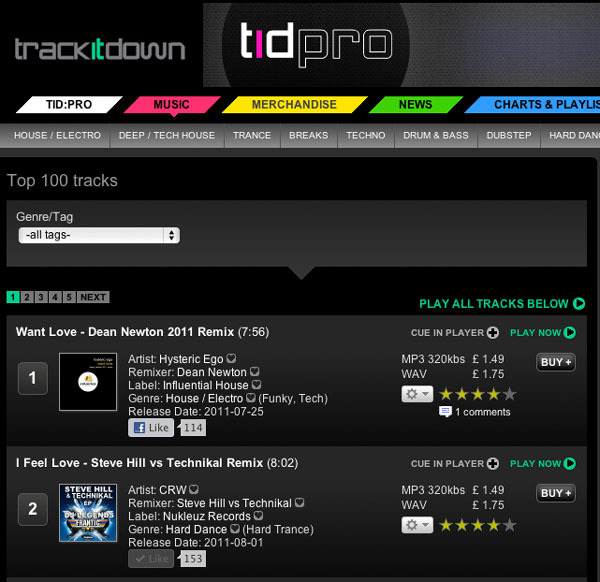 Steve Hill & Technikal's spectacular remix of the classic CRW – I Feel Love hits #2 in Trackitdown's Top 100 chart with its sights firmly set on #1 having already picked up 153 Facebook Likes!
Check it out on Trackitdown
Their review: "Featured Track: STEVE HILL & TECHNIKAL REMIX CRW! Oh boy we just did a little wee in excitement hearing this clip. One of the coolest Ibiza anthems of all times gets a stunning remix by the Trackitdown chart toppers. MAKE ROOM AT NUMBER ONE!"
Taken from the forthcoming compilation album Frantic DJ Legends: Mixed by Steve Hill the CRW – I Feel Love (Steve Hill & Technikal Remix) is just one of a raft of hot new exclusives and massive anthems from the Masif and Nukleuz labels and featuring huge tunes from Costa Pantazis, Masif DJ's, Volts Wagen, Nomad Mix, Luca Antolini, Cortina, Nik Fish, Tony De Vit, Scott Attrill, JT Stanhope, Adrenaline Dept, Venetica, Stu Allan, BK, Neon Lights, MDA & Spherical, Andy Whitby and Paul Glazby.
Pre-Order your copy now on iTunes:
World (ex USA) / USA