Adverts=BBC complaints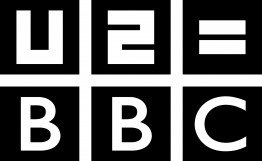 The BBC has breached it's own advertising guidelines after a "U2=BBC" campaign was deemed to be "inappropriate". It also came under fire for advertising a Coldplay tour.
The broadcaster's own editorial complaints unit ruled that a graphic that was plastered all over the Radio 1 website to coincide with the launch of U2 album No Line On The Horizon posed an unfair use of the corporations power.
The BBC also found itself in trouble over it's"Radio 1 presents Coldplay" website that featured a link to buy tickets for the tour.
The U2 launch last February drew enormous criticism at the time, due to the sheer volume of coverage that the BBC gave the album release, which even included a rooftop performance on the roof of broadcasting house.
The RadioCentre, commerical body for the industry also made an official complaint over the perceived advertising on the part of the BBC.
The BBC's complaints unit concluded that the U2=BBC graphic gave an "inappropriate impression of endorsement".
Related Posts