Audioscape – Trance Form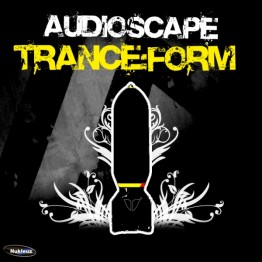 Audioscape burst onto the scene in 2006 when the debut single "Walk Away" was released on the legendary dance label Nukleuz. Walk Away would go on to receive "Single of the Month" from M8 magazine as well as feature on compilation albums including the No.1 selling compilation Clubland X-treme Hardcore 2, Delirium, Hardcore Nation 3, Big Tunes 2008 and countless others.
Since the debut single the dance floor fillers have just kept on coming. The collaboration with Sparky and Kelly C yielded the follow-up single "Who's Sorry?" which was bizarrely tuned into a top selling ring-tone featuring none other than the Hoff (David Hasslehoff) himself! Hot in the heels of this Audioscape and Sparky would collaborate again for the title track of the third installment Nukleuz's best selling Hardcore Nation series.
2007 would see Audioscape highlight the versatility of his productions by making the transition from UK Hardcore to Trance with "One Heart & One Mind" (in conjunction with Kelly C). Merely weeks later the follow up single "No More Rain" tore up dance floors across clubland. In addition to penning brand new tracks, Audioscape has proved more than capable in the remixing field with first class reworks of "Sandstorm" (originally by Darude), The Egg's "Walking Away", Organ Donors "Blackout" and Sound De-zign's "Happiness".
2008 is shaping up to be a massive year. The debut album "Trance Form" features both classic cuts and fresh productions and remixes. New Audioscape tracks have been an almost permanent fixture on Kiss FM, and have even received a high profile push from Radio 1's own Dave Pearce. Looking to the future, Audioscape are currently working hard in the studio with Rachel Loy on an exciting project for '09!