BK Launches Music Production Tips & Tricks YouTube
In a follow up to his incredibly popular Music Production Tips & Tricks Facebook group, which has attracted more than 3,000 members so far, BK has taken to YouTube to share his experience with those looking to create better tracks and productions in their own studios.
The video series so far comprises of five tutorial videos, designed as a work-while-you-watch tool for anyone looking to gain a unique insight into what BK puts into each and every one of his productions.
Designed as somewhere to share your projects with other users, and BK himself the number one rule is to get involved, get talking and sharing ideas.
You never know, you may find that they get picked up and popped together in a mix by BK himself or signed to one of the many labels he is connected with!!
There will also be sneak peaks of what BK is currently working on in the studio, free unreleased tracks and ideas, and free samples all alongside the brand new YouTube tuition series.
Ben Keen, aka BK, is also recognized the world over as the most successful and prolific hard dance producer of all time. With worldwide dance chart hits like "Music Is Moving" and "Revolution", BK has reinvented the genre of hard house and breathed new life into the style.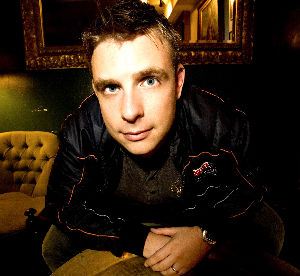 Related Posts