Cally & Juice on Kutski (BBC Radio 1)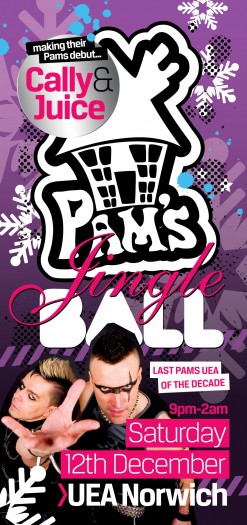 Tune in this Saturday to hear Cally & Juice's guest mix on Kutski's BBC Radio 1 show from 01:00-03:00. It's promised to feature a whole host of new and unreleased tracks, as well as a special interview with the pair.
Previously on Nukleuz Cally & Juice have helped mix the Hard House Anthems 6, alongside Lisa Pin-Up, as well as creating one of Nukleuz's best selling vinyls – "All You Bastards".
Tomorrow, they will also be playing UEA alongisde Danny Burch, Andy James and Gatecrasher Birmingham Resident Jimmy Kennedy.
LCR: Pams House
CALLY & JUICE
Making their long awaited Pams House debut
Supported by
Danny Burch, Andy James, Ruddaz & Tolous (Birthday set)
Hive: PHunky meets Groove Establishment
JIMMY KENNEDY (Gatecrasher)
Jay Funk
UK House Project (debut)
Harry Pearce & George Whirlwind
Tickets
£11 Advance
NUS £9 (with valid NUS – available in person at UEA only)
Carry On with Pams @ FUEL aka Liquid
2.30 til 6am
3 Rooms of Hard Dance / House / Psy Trance
Related Posts