Christmas gifts for the music lover
Here at Nukleuz we were having a talk over what we all wanted to get for Christmas, and quite frankly came up with a couple of blinders – so we thought we'd give you our ideas for presents this Christmas! Of course, you can always get us one, but this list is designed more to give you an idea of what you can get someone who loves their music, or even put on your own Christmas list!
Under £50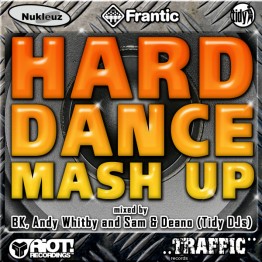 Hard Dance Mash Up (£7.49)
Well, we were hardly going to let this one slip by! Probably the best value for money Hard Dance album you will EVER buy! It's got 72 tracks, 3 DJs, 5 labels all coming togethere to give you 3cds worth of banging tunes that will leave you shaking. If you haven't got it yet, then it's the perfect thing to chuck on your Christmas list, or even just treat yourself to over the festive season.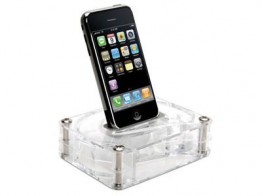 AirCurve iPhone dock (£10)
This is an absolute bargain! For someone you know who owns an iPhone, but seems to have everything – this is the answer. The AirCurve by Griffin looks like an arty plastic dock but is, in fact, a power-free amplifier that has specially designed channels inside it that boost the volume from the phone by 10 decibels. It might not get a dancefloor shaking, but it's a really amazing bit of kit!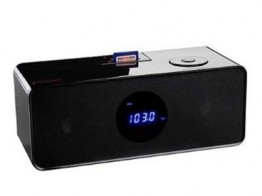 Intempo Rebel Music Sampling System (£30)
Remember the days when you used to home-tape the radio shows to get the latest top-40 hits? Well the Intempo Rebel system can record up to 40 tracks at a time from DAB, stripping out the DJ chatter as it goes, so you can upload them onto your MP3 player of choice, no computer required.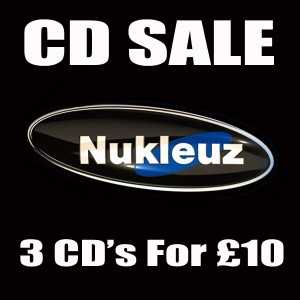 Bargain presents, or three classic stocking fillers for a tenner! It's doesn't get much better than that, just take your pick of the CDs listed here and email craig@nukleuz.co.uk to place your order.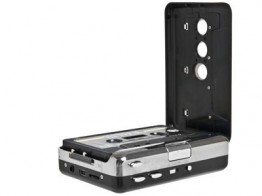 Tape Express (£50)
It might be a totally obsolete format, but we'll bet you still have a whole load of tapes knocking around, full of mixes and bootlegs. Using this machine, you can quickly convert your old tape packs to digital – how cool is that?  All you need is some day-glo MC Hammer pants, a dodgy haircut, and you can be right back in the early 90s!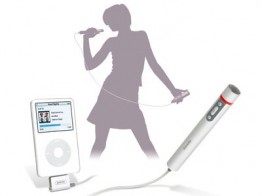 iKaraoke (£30)
Fancy yourself as the next Susan Boyle? Or just want to hammer out a vocal over your favourite tune? Well this microphone plugs directly into your iPod and original vocals are damped down, bringing your voice to the fore. You can also use the audio out to so EVERYONE can hear your warblings.  Oh joy.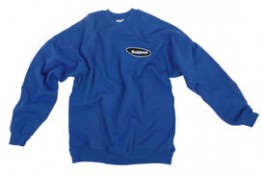 Nukleuz Sweater (£11)
With the frosty winter months, your family and friends will love you if you buy them one of these. Not only are they warm, they have 20% off at Chemical Records right now!










Under £100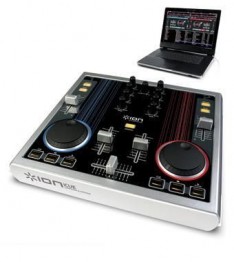 Ion iCue (£98)

The iCUE system allows you to mix MP3 files directly from your computer via a dedicated controller, allowing you to scratch, control pitch and automatically beat-match digital music. With built-in sampling, looping and effects processing capability, its got a fair few tricks up it's sleeve and is a perfect started set.









Kam Smoke Machine (£89)
Nothing says pro DJ like a smoke machine. Set this up in your bedroom and you can imagine you are spinning at Privilege with the best of them. Alternatively, also useful if you need to make a quick getaway, wizard-stylee, from a nightmare gig. Either way, we think it's awesome.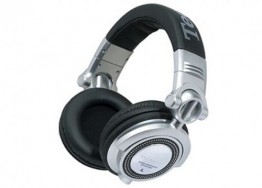 Technics RP-DH1200E-S (£95.00)
Great quality, great name, great sound. If you want a pair of headphones for under £100, you can't go far wrong with these if you are a DJ. Comfy, chunky and solid they'll help your mixing no end.











And finally… money no object!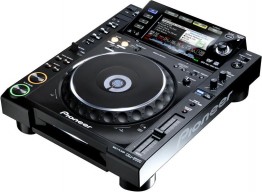 Pioneer CDJ2000 (£1489 – single)
Well, we aren't quite sure how good you have to be for Santa to bring you one of these this Christmas, but it's probably going to mean you are on your way to stopping climate change, curing all known diseases and eradicating every known evil. That's right – it's Pioneer's brand new CDJ, it's THE industry standard deck and it's gorgeous.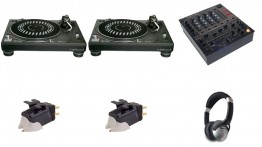 Technics 1210 & Pioneer DJM600 (£1366)
Again, not exactly the cheapest option on offer but if you want industry standard you can't get much better than this (Well, unless you splash out another £500 and get the DJM800). If you don't know about 1210's then you are probably in the wrong place – they are the industry standard deck, and have been for 20 years. Combine this with the DJM600 and you've got a solid set up to spin your favourite Nukleuz records!
Related Posts