Dave Louca Gets Married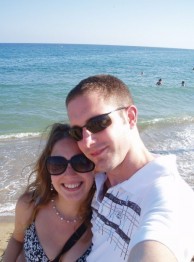 Dave has worked for the company for quite a few years now.
Starting as a student filling in the databases that are still so important to us now, Dave joined the company after leaving university and has progressed from assistant to A&R and promotions and marketing all rolled into one.
He is also a DJ playing at all the Big In Ibiza parties under his pseudonym Love Assassins which he has also released a number of excellent club tracks on the Big In Ibiza label.
Dave is now getting married this Saturday the 21st August 2010.
We wish him and his partner all the very best for a great day and a wonderful life together.
We hope the thought of a remix, a press release, an album concept, DJ mix, voice over or sleeve idea never enters his mind over the whole weekend.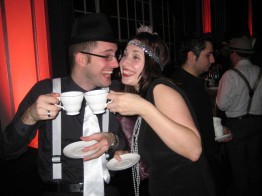 When the DJ plays his wedding selection we hope Dave never thinks, any are more than a good knees up and not a great idea for a techno remake!!
We hope the sun shines, the Champagne flows and everybody behaves themselves.
We hope all this happens and Dave still makes it back in on Monday morning nice and early and raring to go.
Have a great day Dave & Dele.


Join The Love Assassins on Facebook

Join The Love Assassins on MySpace
Check out releases from The Love Assassins here.
Check out releases from Filthy Louca here.
Related Posts