DJ Choose Exclusive Interview
Hot on the heels of DJ Choose "Saw Sessions Vol.1" comes an interview with the man behind the music, the first in a series of exclusive interviews with Nukleuz artists and producers.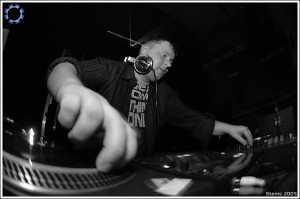 DJ Choose started producing music in 1993 and since then he has released records on different labels all over the world. After the big success of the single "Release Me" which was released in 2003, DJ Choose has remixed for artists such as Mason, Lost Witness, Tomcraft, Hemstock & Jennings, DJ Aligator, CK Stone & Milo, David Forbes, Safri Duo, DuMonde & Judge Jules, Who Da Funk, Public Domain, Phillipe B & Todd Terry and many more.
His work also includes remixes and productions for major labels such as Nukleuz, Ministry of Sound, Universal Music, ID&T, Incentive, Drizzly, Disco:Wax, Subliminal, Media Records and many more.

1. What are you working on at the moment?
At the moment I am working on several new projects. Both singles, collaboration projects and remixes. So expect many more interesting tunes from me in 2010. Of course there are a bunch of new singles on Nukleuz in the pipeline too.

2. Where do you see dance music going in 2010?
Tricky question really. I think we will see that trance and house will grow even closer and that the harder genres of trance music will separate themselves even more from the uplifting and the progressive genres. Apart from that, I have a feeling and a hope that we will see all the good old acid genres re-invent themselves for 2010. I plan to work a bit more towards that myself. So we'll see.
3. What makes a good DJ?
Many people would say a good technique and of course that is important. But if you ask me what makes a good DJ, it's the ability to read a crowd and satisfy a crowd. You are there to entertain them, so don't just play records for yourself and don´t be ashamed or too important to play a couple of "crowd pleaser" tunes in your sets.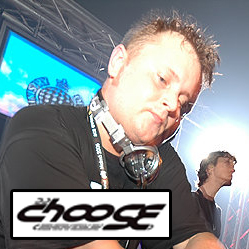 4. What's your favourite bit of kit, and how does it sit in your overall set-up?
In the studio I have to admit that I am a sucker for the "Stylus remix". I base all my productions on groovy percussions and I could not do that without the Stylus remix plug in. Also I have always been a fan of analog equipment. So whenever I can, I always try and sneak in a SH101, MC202, TB303 or a TR909.

5. Tune of 2009/Most influential artist of 2009?
So many to choose from really. I think that Mark Sherry has been really strong in 2009. Some of his tunes has definitely been among my favourites of 2009.
6. What can we expect from you in the future?
I've been a lot on the road in 2009 and I really expect to continue that in 2010. But I feel I have neglected the UK a bit in 2009, so I plan to play there more often in 2010. In the studio, I have many interesting projects in the pipeline. So expect a lot more material from me in 2010 and maybe my first artist album.
7. How did you get into DJing?

It all started in a local youth club back when I was 15. I discovered electronic music in the late 80´s and at this local youth club I could spin the records for a small crowd. Very exciting.
8. Favourite gig you have ever played?
It has to be the Airport Jam parties in Estonia. I am now an annual resident there and it's always the highlight of the year gig wise. Apart from that maybe In Qontrol in 2006 or the Club Gorgeous parties in Denmark around the millennium.

9. Event of 2009?
Definitely Airport Jam in Estonia.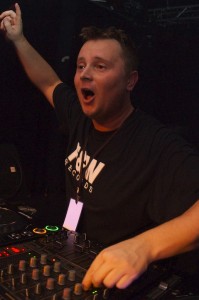 10. Twitter or Facebook?
Facebook

11. What is your most prized posession?
My ears!

12. What tunes are on your playlist at the moment?
I am spinning a lot of Mark Sherry´s tunes (as usual) and in general I´m also a big fan of the releases on Detox, Discover Dark and Nukleuz.
13. Cats or Dogs?
Definitely cats.
14. What is the weirdest experience you've ever had behind the decks?
A guy once asked me to turn down the music so he could find the shoe that his friend had lost.
15. What do you do in your time off?

Not much time off really, but I enjoy watching movies and going to football matches.
16. Have you ever received strange gifts from fans?
It happens! Once I rememeber receiving a pair of knickers.
17. What would be your ultimate holiday?

I know it may sound "stupid" or plain, but a couple of weeks in Ibiza. There I can enjoy the music, get new impressions and hang out with the people I like plus I can relax and get away from it all in the country side.
18. What would you say is your best trait?
I´m a really nice guy and very pleasant to be with.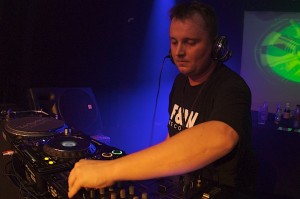 19. What was your first experience of Nukleuz?
I think that was when I bought an Alphazone record on Nukleuz. Since then I bought many releases and I've been happy to work together with them since.
20. Has it ever all gone completely wrong?
Not completely, not yet. "But the night is young"
Related Posts