Judge Jules supports Melodia "Next To You" on Radio1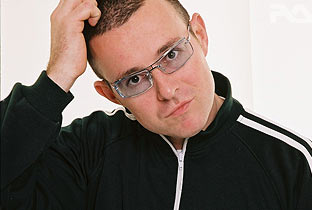 This weekend Judge Jules dropped the hot new Clarks remix of Melodia "Next To You" on his BBC Radio 1 show on Friday 18th February.
Listen Again here: http://www.bbc.co.uk/programmes/b00y6hxn
Download Melodia "Next To You" from: iTunes, Beatport, TrackItDown, Juno, DJ Download, AudioJelly, DJ Tunes.
Judge Jules BBC Radio 1 Playlist (18/02/2011):
Bastol – Gregory's Theme
Arnej – vs Yuri Kane- They Need Us Right Back (SNR Mash Up)
Michael Woods – First Aid
W & W – Impact
EDX vs Matt Darey – Embrace At Sea (Faruk Sabanci Mashup)
Taylor & Close – Colour To Colour
Lupe Fiasco – Words I Never Say (King Keyworth & Roberto Gonzalez Remix)
Melodia – Next To You (Clarks Remix)
deadmau5 – Raise Your Weapon (Lee Osborne Mix)
Lee Osborne – Nine (Ali Wilson Remix)
John O'callaghan feat. Audrey Gallagher – Bring Back The Sun
Viridian – Sunhump (Breakfast Bootleg)
Rd Audio – Sunhump
Viridian – Sunhump (Original)
Ronski Speed with Filo & Perry – Propane
Solange – Messages (D-Mad Remix)
Cosmic Gate's Choice: Marcel Woods – Champagne Dreams (W&W Remix)
Lange's Choice: Lange Presents Lng – Brandalism (Lange Mix)
DT8 Project – The Power Of One
Tom Colontonio – Straight Out
Ridgewalkers – Find (Alex Morph Remix)
Ron Van Den Beuken vs T.O.M. – The Voice Inside (Jonas Stenberg Remix)
Garry Heaney – Rockstar Daft
Vincent de Moor – Fly Away (Mac & Taylor Remix)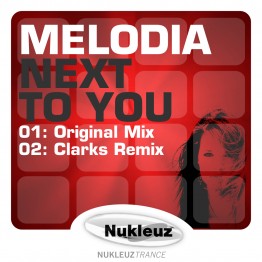 Pierre Pienaar follows up his monster anthem 'The Way' which picked up huge DJ support and featured as the first track on Ministry of Sound's recent 'Trance Nation' release, mixed by Andy Moor. Under his Melodia guise Pierre Pienaar has created his own subtle, uplifting and inspiring trance sound that also works on the dance floor due to his own unique floor rocking vibes. On the flipside Pierre has turned to Clarks who provided the killer remix of 'The Way' alongside Setrise in return for Pierre's own superb remix of Clarks' own track 'Senza Fine'.
'Next To You' continues this legacy with both mixes offering a taste of summer and sun drenched beaches at a time when a lot of us need it the most. Bring on Miami!
Track Listing:
1) Original Mix
2) Clarks Remix
Pierre Pienaar's productions have seen the support of the world's best DJs and most recently Markus Schulz's huge support for P.H.A.T.T. – Not Today saw Pierre's track become a key feature of his Global DJ Broadcast 'Ibiza Summer Sessions' as well as Paul Van Dyk supporting Pierre Pienaar – Always on his VONYC Sessions radio show. Always went on to hit #7 in the DMC World Trance Chart (15/12/2010).
At the age of only 25 he has racked up over 40 single releases and over 40 remixes and has been commissioned to remix tracks for the likes of Taylor Swift, Lost Witness, BK, Ratty, CRW, Mario Piu, Ralph Novell, Mauro Picotto and even Bob Marley among others. As the Head of Nukleuz's Green label, with some of the biggest trance artists including Mauro Picotto, Mario Piu, CRW and Joy Kitikonti, Pierre has signed and created some of the biggest and best killer floor rocking tunes.
Download Melodia "Next To You" from: iTunes, Beatport, TrackItDown, Juno, DJ Download, AudioJelly, DJ Tunes.
Related Posts