Judge Jules supports Melodia 'The Way' On Radio1

Radio 1's Judge Jules drops the Clarks & Setrise remix of the incredible new single from Melodia (aka Pierre Pienaar) on his radio show this weekend…
Melodia – The Way (Clarks & Setrise Remix)
http://www.bbc.co.uk/programmes/b00rhfcc
Download from
Trackitdown
Beatport
Audiojelly
Ernesto vs Bastien – Lovely Tune, like and will support: Clarke & Setrise Remix.
Frank (Scot Project) – Like the "setrise" remix.. nice and melo … 8/10
Nikki Elise (Totalkiss) – That is well nice like! Or, that really is quite a tune! I'll put that into my tech sets in the clubs. I like both mix's
DJ Choose – It's a lovely tune. I have already supported it in some of my more trancier sets.
Will Atkinson – Clark & Setrise remix is for me!
Pierre Pienaar, to some better known as P.H.A.T.T. or Melodia. picked up the reins as Head of Nukleuz's coveted Green label, joining the spiritual home of Trance and acts such as Mauro Picotto, Alphazone, Mario Piu, Joy Kitikonti and CRW in 2007 and hasn't looked back since, creating a huge following of fans and top level DJ supporters with his unique brand of high quality, melodic and uplifting trance.
"The Way" follows up Pierre's first track of 2010 "Nothing Else" (inc Ian Betts Remix) and his Trance Adrenaline 2 album. This is a chilled prog house / trance track which features a smooth vibe and lovely guitars. On remix duties is Clarks & Setrise. Setrise has been on fire recently releasing dancefloor shaking tracks and remixes lately on Spinnin, Joyride and SPX and together with Eddy Clarks he delivers a top class effort once again.
Trance Adrenaline 2 – Out Now – Mixed By Pierre Pienaar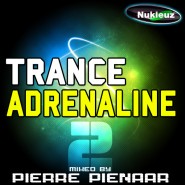 Related Posts