Nick Frost (Hot Fuzz/Shaun of the Dead) is a fan of Nukleuz
That's right, comic actor Nick Frost, who shot to fame through films Hot Fuzz and Shaun of the Dead, as well as the cult TV smash Spaced alongside Simon Pegg is a self confessed raver and a massive Nukleuz fan! We're happy to have him on board, and hope that he (and you!) continue to enjoy everything that Nukleuz has to offer.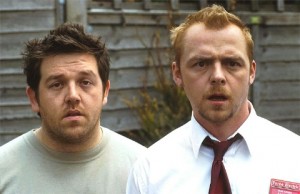 In an interview with the Evening Standard he stated "I'm also a massive raver so anything from the label Nukleuz – they bang it out." in response to a question asking what was on his iPod as he wandered round London.
Coincidentally, we are also set to release a brand new Podcast for all you Nukleuz fans in the not-so-distant future, so keep your eyes out for the fortnightly Trance casts, which are set to start before Christmas, then the Hard Dance casts which should begin some time in the New Year. We hope it'll give you an insight into what we do and where we are, as well as giving you those all important sounds to hammer out whether you are at home, at work or on the tube!
Related Posts