Nukleuz at ADE 2009
Well, it's been a couple of weeks since the Amsterdam Dance Event (ADE) 2009, we've all recovered and now it's time for a little round-up of what we got up to. As you might have already read, we did get a go on DJ Hero, but more importantly we got in a seriously packed schedule of meetings with everyone who's anyone in the dance music world.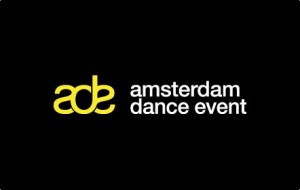 We all agreed that one of the highlights of the conference was seeing Chase & Status smash up the opening party at Paradiso – have a look at the video below for a little taster of what it was like.
Evenings were filled with seeing some of the best talent in the dance music world, DJ's like Armin Van Buuren, who played the Armada party @ Escape – a sell out night, which went down well with everyone, then there was Laidback Luke, with Prok & Fitch and Bodyrox who lit up Jimmy Woo's. Special mention to the mental lightbulb display in Jimmy Woo's, it's hard to describe, but it's definitlely worth seeing – check out our video below to see what we mean! Josh and Sarah caught Death In Vegas live as well, though were being collared by industry people left right and center so unfortunately didn't get to see too much! Funkagenda's 70s set at the Toolroom party also deserves a special credit for getting a whole load of industry heads shaking across the dancefloor!
All in all, an incredibly worthwhile trip to ADE again, lots of new faces and people, and as always Nukleuz were there representing the best in UK Hard House and Dance.