Nukleuz: Summer Ibiza Trance ANNOUNCED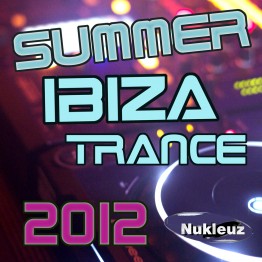 Announced: Nukleuz: Summer Ibiza Trance
Release Date: Monday 13th August 2012
The spiritual home of dance music, Ibiza and the summer sun coupled with ten of the hottest trance releases ever to cross the Nukleuz catalogue make the perfect sunshine and sand combination this summer. Taking a carefully hand picked selection of our most suiting summer Ibiza trance records, this uplifting, euphoric package contains tracks from names such as Pierre Pienaar, Clarks, Setrise, Melodia and more.
Tracklist:
1) Pierre Pienaar – Ibiza Sunset (DEREKTheBandit vs James Nelson Progressive Dub)
2) Jay Saunders Ft Marcie – Summer Breeze (Melodia Remix)
3) Vincent De Jager -In Boundless Light (Tribute 2 The Piano Remix)
4) Dirkie Coetzee – Dreaming Of Ibiza (Original Mix)
5) Melodia – The Way (Clarks & Setrise Remix)
6) Iga Khob – Everything In Time (Original Mix)
7) Melodia – Next To You (Original Edit)
8) Pierre Pienaar – Never Again (Original Mix)
9) JamX Ft Lulo – Guitarro (Nick Larson Remix)
10) Clarks – Senza Fine (Original Mix)
Check back soon for more information.
Related Posts