Paul Oakenfold supports DJ da Dominator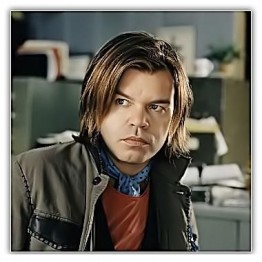 PAUL OAKENFOLD TRACKITDOWN TOP 10! To celebrate the release of Paul Oakenfold's latest single, we're honoured to have the inventor of the scene recommend 10 bombs from his sets around the world, including our very own "Let Yourself Go" by DJ da Dominator!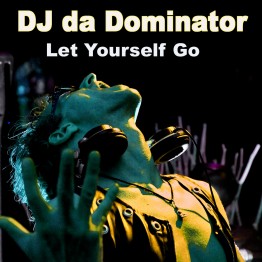 DJ da Dominator's third successive release "Let Yourself Go" hits the wide world of trance on Monday 28/11/11 following up the take-off success of "Hidden Feelings" and "Lost In Thought". Recently appointed a resident for BoeddhaClub as well as having built a formidable reputation as one of Holland's leading resident DJs for Dominatrix, Toxic and Boudoir Bizarre, DJ da Dominator returns with the final instalment of this trio of debut releases.
"Let Yourself Go" is the most euphoric, most feel-good and most pumping release of the trio with a trance-meets-big beat vibe that combines the double time percussion and techy trance ecstacy that typify his unique style and high quality, flexible production skills.
TRACKLIST
1) ORIGINAL MIX
Download Here:
iTunes
Beatport
Juno Download
Trackitdown
DJ Da Dominator – Let Yourself Go (Original Mix) by Nukleuz Records
Biography:
In 1999, Marcel Tullenaar aka DJ da Dominator started to mix at underground parties and raves in the Netherlands. Till 2005 he played "UK NRG Trance", UK Hardhouse and HardDance and became DJ da Dominator because of his new found position as Resident Party "Dominatrix" in the Netherlands, and changed his style into Tribal Tech, Tech Trance, Uplifting Trance and Hard Trance. 

He soon became the Netherlands' number one Fetish & Erotic Dance Scene DJ in Europe.
His performances are not regular, they are full with fire, passion, energy and his mix skills and tricks are outstanding. Jumping on speakers while mixing, or jumping in the crowd to get involved. DJ da Dominator currently holds residencies at the 4 leading concepts in Europe's fetish dance scene: party "Dominatrix", party "Toxic", "BoeddhaClub" and party "Boudoir Bizarre". DJ da Dominator's production career is only just begining…
*Artwork copyright of 'Perrimage.com'
www.DJdaDominator.nl
https://www.facebook.com/pages/DJ-da-Dominator/54986342939
http://dj-da-dominator.hyves.nl/
http://soundcloud.com/djdadominator
http://partyflock.nl/artist/26539
Related Posts