Paul Van Dyk supports Pierre Pienaar – Always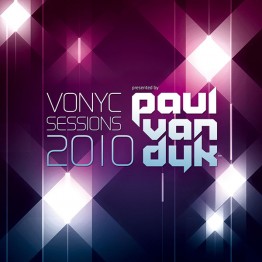 Paul Van Dyk has been playing 'Always', the recent hot tune from Head of Nukleuz Green – Pierre Pienaar, on his Vonyc Sessions radio show:
http://vonyc.blogspot.com/2010/12/vonyc-sessions-226-23122010.html
Renowned trance producer and key player in the field, the track presents Pierre's inimitable brand of uplifting trance. Full of warmth and emotion with the subtle melodic flows breaking into the sunset vibe prominent in any Pierre track. The remix comes courtesy of Ex-Driver, one of Russia's biggest DJs and producers, offering a harder ingredient to another euphoric production.
Buy Online Now From:
Trackitdown
Beatport
iTunes
Audiojelly
DJ Tunes
Amazon
Napster
Masterbeat
Track Listing:
1) Always (Original Mix)
2) Always (Ex-Driver Remix)
Pierre Pienaar, for some better known as P.H.A.T.T, is one of the biggest names in the Hard Trance scene of late. He is currently with the mighty label Nukleuz, as the Head of Nukleuz Green which has released prolific productions from the likes of Mauro Picotto, Alphazone, Mario Piu and many others. At only 25, he has released over 80 singles and remixes appearing on respected labels like Nukleuz, Tidy, Monster Tunes, Emalodic, Big In Ibiza, Waterworld, Planet Traxx, Phoenix Recordings, Thrustgroove Records and has been commissioned to remix tracks for the likes of Lost Witness, BK, Ratty, CRW, Mario Piu, Ralph Novell, Mauro Picotto and even Bob Marley among others.
Pierre is one of the A-Listers in the scene, with his tracks being playlisted by music heavyweights such as Above & Beyond, Paul van Dyk, Carl Cox, The Thrillseekrs, Dave Pearce, Judge Jules, Darren Tate and Lange and Lisa Lashes, Tidy Boys, Warp Brothers, Dave Joy, Paul Glazby, Alphazone, Cosmic Gate and Technikal on the harder side.
Remixing Pierre's 'Always' is one of Russia's hottest DJ's and producers of the moment. Ex-Driver aka Vlad Bashmakov has a succession of tracks and remixes that follow support from the likes of Bobina, Ferry Corsten and Tiesto and the success of his radio shows on AH.FM and Discover Trance Radio, Ex-Driver's hard uplifting trance is quickly spreading across Europe.

http://www.pierre-pienaar.com/
http://www.myspace.com/pierrepienaar
http://www.facebook.com/pierrepienaarofficial
http://www.myspace.com/djexdrivermusic
Related Posts