Phil Crawf – Top 10 Chart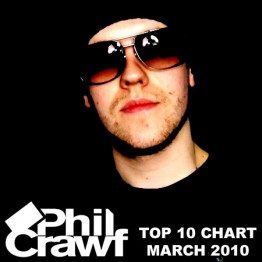 Judge Jules Tried & Tested DJ / Producer Phil Crawf unveils his Top 10 tracks for March 2010 which covers everything from progressive house and electro to trance and tech trance and kicks off with Phil's own "Deadbeat" signed to Big In Ibiza.
After a huge year and some killer remixes of tracks by Kings Of Leon and Art Of Trance Phil Crawf has set himself up for big things in 2010 and with recent support from Pete Tong, Eddie Halliwell, Marco V and Judge Jules, who would argue! 9 of these tracks have formed the basis of Phil Crawf's exciting DJ gigs including material from his own Refresh Recordings label but icing on the cake is the exclusive Big In Ibiza Remix of Deadbeat that no DJs have currently even hear that steals the show. Snap it up while stocks last!
Check it Phil Crawf's Top 10 on Trackitdown…
http://www.trackitdown.net/genre/trance/track/1982896.html
1. Phil Crawf – Deadbeat – Original Mix
2. Phil Crawf – Deadbeat – Big In Ibiza Remix
3. John O'Callaghan featuring Sarah Howells – Find Yourself – Cosmic Gate Remix
4. Phil Crawf Presents. Mr Groove – Subliminal – Original Mix
5. Phil Crawf Presents. Mr Groove – Sound Allergy – Original Mix
6. Wippenberg – Pong – Extended
7. Phil Crawf – Splash – Original Mix
8. Art of Trance – Madagascar (Phil Crawf Remix)
9. Mac & Taylor – Sideswiped (Original Mix)
10. DJ Mog Feat Sarah Lynn – Somewhere – Erik K Remix
Phil Crawf – Deadbeat (inc Big In Ibiza Remix)
"Featured Track:
TID EXCLUSIVE!! Our friends at Big In Ibiza have supplied us with this awesome track from Phil Crawf and we are loving it! Phil has been enjoying support from the likes of Pete Tong, Eddie Halliwell, Marco V and more and this track will do him no harm at all – The remix is also well worth checking!"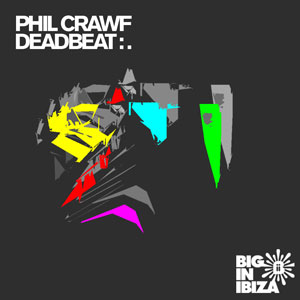 Related Posts