Pierre Pienaar to headline Infectious Electro 3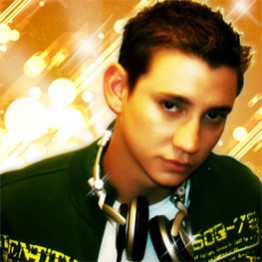 Pierre Pienaar, head of Nukleuz Green, will be headlining the NYE celebrations at Infectious Electro 3, in his home country of Namibia. Bringing a set of Vocal and Uplifting trance, Pierre also runs a weekly radio show, and has German legends Cosmic Gate on the show this week. Adding to this, Pierre is preparing the new Nukleuz Podcasts, and gearing up for the release of Trance Adrenaline 2 – so it doesn't look like he's going to have much chance to rest in the New Year!
Set at the stunning Moon City complex, 10 km outside Swakopmund towards Windhoek, the capital, it promises 18 hours of non stop dance music that should help everyone see in the New Year with a bang!
Venue: Moon City
Start Time: 12 Noon, 31 December 2009
Donation: N$100
Swiming Pool, Cash bar
Camping Allowed
ROAR 18 – ID on request
Strictly no fires
Dj Lineup:
• Pierre Pienaar
• J.A.N
• Alex
• JahLion
• Vixon (Namibia's Queen of hard house)
• Robby
• Avram (From Romania)
• (Just in DJ Cowboy)
• Pranksta

CLICK HERE FOR MORE DETAILS
Pre sold tickets available at the following stores:
Young Ones (Swakopmund), Cellular World (Walvis Bay)
Hrabousky Bottle Store (Swakopmund), Pulse Cafe (Windhoek)
Related Posts