Sam & Deano (Tidy DJs) Exclusive Nukleuz Interview
To celebrate the full release of Hard Dance Mash Up mixed by Sam & Deano (Tidy DJs), BK & Andy Whitby on all download stores this week, Nukleuz grabbed a few minutes with Tidy's A&R headboy Sam Townend for this exclusive Nukleuz interview. www.tidydigital.com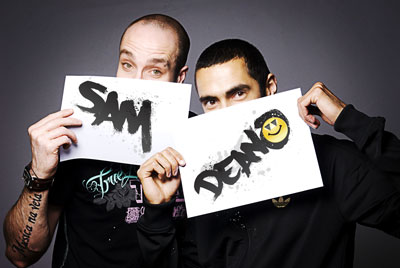 1. What are you working on at the moment?
Busy busy at the moment! We are pushing the brand new Hard Dance Mash Up album that out now as digital download, we have some brand new music and remixes forthcoming on Tidy and Rave on Recordings next year. We are mixing the next Riot Music Journal so compiling that, working on our new F.U.N live show set for launch next year, putting the finishing touches to our brand new samanddeanomusic web portal and we are pretty busy with the gigs over the festive period, all in all we can't complain!
2. Where do you see dance music going in 2010?
The minimal backlash begins….! I think (and hope) the fun is going to return to Dance music in general, enough of the chin stroking, lets all just party! There is definitely a lot of 90's influence coming back into dance music which can only be a good thing as it was a golden decade for tunes.
3. What makes a good DJ?
Stage presence, track selection, technical ability, charisma and the ability to rinse drink riders!
4. What's your favourite bit of kit, and how does it sit in your overall set-up?
Our new favorite bit of kit of the Akai APC40 that we have started working with for our new live show. It's basically a midi controller designed specifically for use with Ableton, the functions are great and it opens up some amazing possibilities for live performances! Watch this space….
5. Tune of 2009/Most influential artist of 2009?
There has been a few tracks stood out this year, 'Ilogik – Tronic Equator', 'Rob Tissera & Technikal – Freefalling' and 'Stimulant DJs – Crazy Love' have all stood out and still get plays months on after their release. Most influential artist from a production point of view is either BK or Technikal, with Andy Whitby and Rodi Style on the DJ front!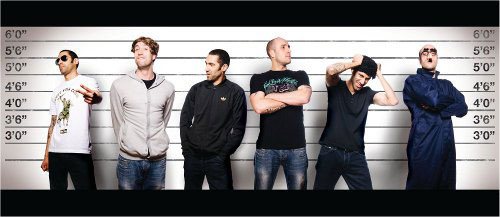 6. What can we expect from you in the future?!
More of the same; pumped up party nonsense for those who like it hard!
7. How did you get into DJing?
We where forced into it by our pushy mothers.
8. Favourite gig you have ever played?
Too many good gigs to mention, but one of the best that will always stick in our minds is the first time we ever played in the main room at the Tidy Weekenders. From going there as a wide eyed clubber to being a part of making the event happen was a massive thing for us.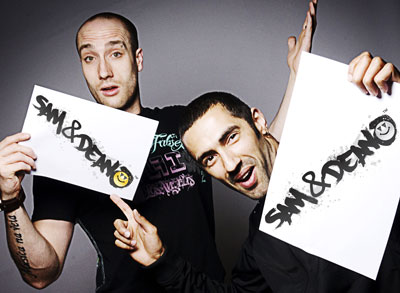 9. Event of 2009?
Tidy's Magna Homecoming in March – over 3000 party people cant be wrong!
10. Twitter or Facebook?
Facebook all the way
11. What is your most prized posession?
Sam – My home studio set up (if you can call it one possession)
Deano – A carrier bag I found in the park
12. What tunes are on your playlist at the moment?
Top 5 at the moment are:
1. Ben Stevens vs Sam & Deano – Rescue Me (Your No Good)
2. Base Graffiti – Scirocco
3. Jaffa Ramakin – Haddock Nuff
4. Stimulator – Cry For You (Technikal's Tidy Two Remix)
5. Munk Jack – Illuminate
13. Cats or Dogs?
Dogs, Cat's are arrogant wankers.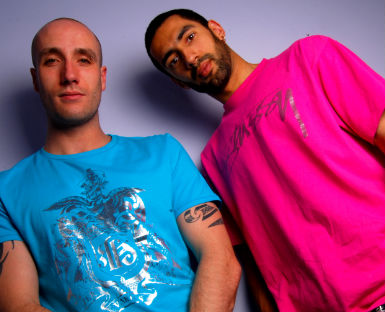 14. What is the weirdest experience you've ever had behind the decks?
Apart from people asking for R& B and Shakira tracks, and drunk kids trying to mess with the decks whilst we have been playing there hasn't really been much weird stuff happen to us thankfully.
15. What do you do in your time off?
Either in the gym or in the pub!
16. Have you ever received strange gifts from fans?
We once got given a monkey on a motor bike wearing a crash helmet! Long story…
17. What would be your ultimate holiday?
Anywhere hot with all our friends!
18. What would you say is your best trait?
Our dashing good looks and razor sharp wit. LOL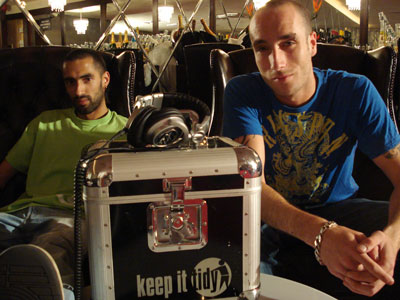 19. What was your first experience of Nukleuz?
Buying Hardbeat EP 4 from the local HMV – I miss record shopping!
20. Has it ever all gone completely wrong?
Every Sunday about 6am in the morning ;)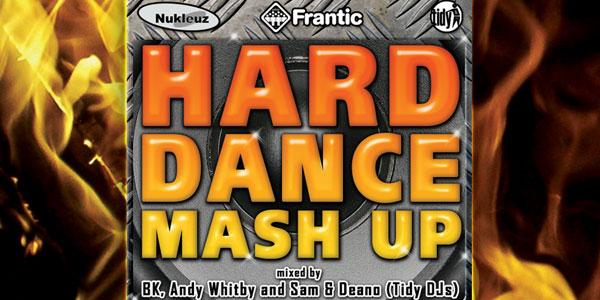 Download Here…
TRACKITDOWN
BEATPORT
JUNO DOWNLOAD
DJ DOWNLOAD
ITUNES
Related Posts