The Bridge launched by Ableton & Serato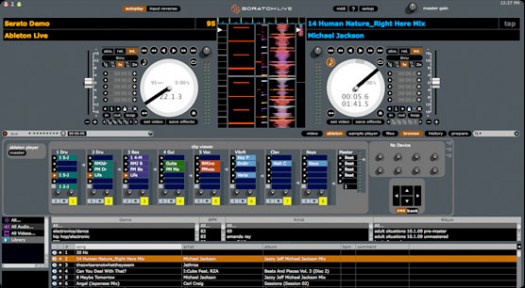 The Bridge is the result of a year-long collaboration between Ableton and Serato, two names that have become synonymous with live DJ sets over the last couple of years.
The companies are billing The Bridge as the future of DJing, and provides a system that means DJs can now combine both Ableton Live and Serato Live/Itch to create amazing new mixes.
The Bridge is a piece of software that sits between the two programs and means that DJ sets can now be ported over to Ableton, giving you a full range of control over the effect parameters, pitch, tempo and anything else you want to control with Ableton live, while you can slap your Ableton instruments inside any Serato sesion.
The best bit of news about The Bridgeis that it's going to be free for all owners of either product, the worst bit is that there's no set release date yet. Of course, when we hear about any more news on this you guys will be the first to know.
It also looks like Ableton and Serato might be coming together on more products, but as of yet they are keeping it incredibly secret as to what's next to roll off the production line.
Related Posts