The Joker – Believer – Out Now
Joker Returns! With his last single released over 5 years ago, "Believer" sees The Joker take up the production baton once again, and having remixed DJ Tico's "Silence" for Nukleuz a long while back, it's also his return to the label.
Having released music on some of the world's leading record labels including EMI, Sony, BMG, Epic and Virgin, The Joker is no stranger to the music making process and from the quality of the productions it seems his sabbatical from music has only improved his productions!
'Believer' was featured earlier this month on one of Nukleuz's biggest yearly trance compilations – Trance: Miami 2010 and also features on the forthcoming Vol.5 of the infamous Nukleuz Trance Sessions
Tracklisting:
1 Believer – Original Mix
2 Believer – Club Mix
3 Believer – Original Instrumental Mix
4 Believer – Club Instrumental Mix
5 Believer – Radio Edit
6 Believer – Radio Edit Instrumental
Download now from:
Trackitdown
Amazon
Audiojelly
Juno Download
DJ Download
Beatport
Masterbeat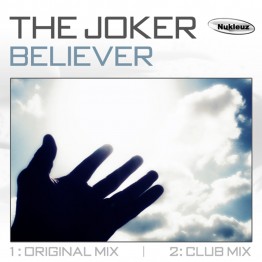 Related Posts