Tidy Comes Of Age! 15 Years Of Tidy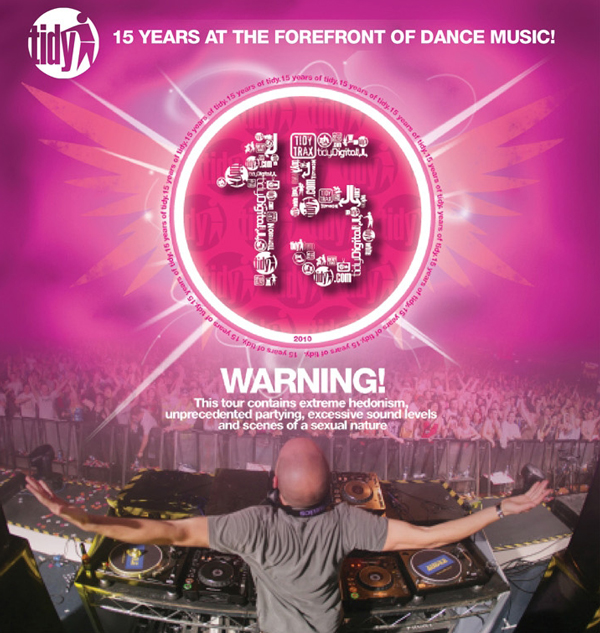 Aside from Nukleuz there are few names in the world of Hard Dance that are known better than the legends that are Tidy. With countless sell out events worldwide, millions of record sales and a hugely loyal fanbase Tidy have made themselves a dance music institution signifying everything clubbers around the world live for… having a damn good time!
This year Tidy comes of age and celebrates it's 15th birthday, and the start of its teenage years by doing the first thing all teenagers do… throw a massive party! Tidy have decided to get all their friends together and go on tour starting in May 2010 bringing the hottest new talent and well known faces from the past to clubbers across the world, all lead by resident DJs Sam & Deano (aka Tidy DJs).
Full details to be announced but it seems from early reports that all the biggest names and hottest talents are keen to take part and show their appreciation for such a respected and influential label.
Hard Dance Mash Up – CD3 Mixed by Sam & Deano (aka Tidy DJs)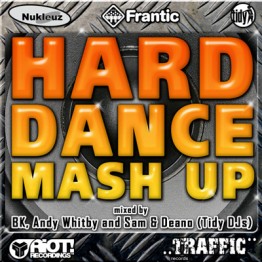 In the past Nukleuz and Tidy have been the biggest of competitors but 2009 saw a whole new level of co-operation between the two companies when each label opened up their enormous back catalogues for an album of unprecedented scale… Hard Dance Mash Up. 3 DJ Mixes and 72 Individual Tracks of the biggest classics from Nukleuz, Tidy, Frantic, Traffic and Riot mixed by BK, Andy Whitby and Sam & Deano.
Related Posts