Trance Nation Mixed by Andy Moor supports Melodia "The Way"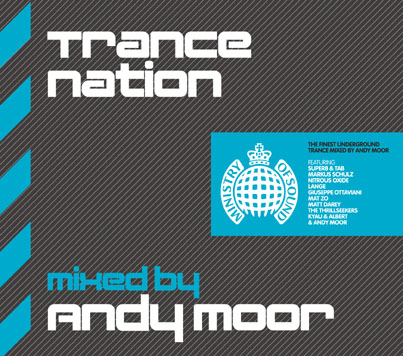 Andy Moor follows in the footsteps of Ferry Corsten and Above & Beyond becoming the third DJ to mix an edition of Ministry of Sound's re-launched Trance Nation series! And kicks off CD1 with Nukleuz's own Melodia "The Way" (Clarks & Setrise Remix). Due for full release 26th July.
In 2009, Ministry Of Sound relaunched their famous Trance Nation brand, traditionally mixed by Ferry Corsten around the turn of the millennium (which went Platinum) with Britain's biggest DJs, Above & Beyond. For the next instalment they've turned to Andy Moor, someone who's become one of the scene's leading lights in recent years.
Nominated for a Grammy via his remix of Delerium's 'Angelicus', Andy Moor is one of the most respected producers in the genre, and whose substantial talents have earned him a vast catalogue of accolades. Recently nominated for the 2009 DJ Awards, Andy is rapidly scaling the DJ Mag's Top 100, currently placed at No.15.
He's produced and remixed a huge variety of artists, from Paul Oakenfold, Brian Eno, Tiësto, and Arthur Baker to Britney Spears, Avril Lavigne, and beyond. This follows critical and commercial acclaim for his albums 'Explorer' (with Tilt), and Common Ground (with Leama & Moor). His highly anticipated artist album is due for release later this year.
Andy Moor's last remix, Nadia Ali's 'Love Story' soared to the top of the Billboard Breakout Chart, the Billboard Dance Chart and Beatport Trance. Not to be outshone, this summer's collaborations with Ashley Wallbridge on 'Faces' and 'Stadium Four' (with Lange) are appearing in the sets of every major trance DJ, alongside his 'She Moves' release (included here), and his follow-up remix for Delerium ('Send Me An Angel').
For Trance Nation, Andy has put together a typically astute collection of dancefloor bombs. Mixing up the likes of Nitrous Oxide, Matt Darey, Super 8 + Tab, Lange, Markus Schulz, Max Graham, The Thrillseekers, Mike Shiver, and many more. If you're looking for 2 CDs of statement trance, then look no further.
Trance Nation Tracklisting:
CD 01
01. Melodia – The Way (Clarks & Setrise Remix)
02. Yuri Kane – Whirlpool
03. The Thrillseekers – Savanna
04. Reeves – Call Of Loneliness (Mat Zo Remix)
05. Temple One Feat. Hannah Ray – Autumn Leaves (Estiva Remix)
06. Ben Nicky Feat. Linnea Schössow – Tears
07. Markus Schulz Feat. Khaz – Dark Heart Waiting (Jochen Miller Remix)
08. Super8 & Tab – Black Is The New Yellow
09. Matt Darey Presents Urban Astronauts Feat. Kate Louise Smith – See The Sun (Aurosonic Mix)
10. Trilucid – Departures (Skytech Remix)
11. Mat Zo – Near The End
12. Delerium Feat. Miranda Lee Richards – Send Me An Angel (Andy Moor Remix)
13. Bent – As You Fall (Kyau & Albert Remix)
14. Pulstate & Juventa – Somnia (Yuri Kane Remix)
CD 02
01. Susana Feat. Omnia & The Blizzard – Closer
02. Andy Moor Feat. Carrie Skipper – She Moves
03. Lange Feat. Emma Hewitt – Live Forever
04. Mike Shiver vs Fandy – Sique
05. Mark Eteson – Blackboard
06. DJ Eco Presents Pacheco – Staring At The Sea (Masoud Remix)
07. Yenn – Monzen (Stoneface & Terminal Remix)
08. Nitrous Oxide Feat. Aneym – Far Away (Ronski Speed Remix)
09. Guiseppe Ottaviani Feat. Faith – Angel (Mark Eteson & Ben Nicky Remix)
10. Max Graham Feat. Neev Kennedy – Sun In The Winter
11. Motionchild & Will Holland Feat. Tiff Lacey – Arctic Kiss (Andy Blueman Remix)
12. DJ Eco – People (Rafaël Frost Remix)
13. Ben Preston Feat. Susie – Remember Me
14. Ben Gold – Sapphire
15. Rafaël Frost – Flashback
Links:
http://www.andymoor.com
http://twitter.com/djandymoor
http://www.facebook.com/andymoor
http://www.youtube.com/andymoortv
Source: http://trance.nu/perm/news/24305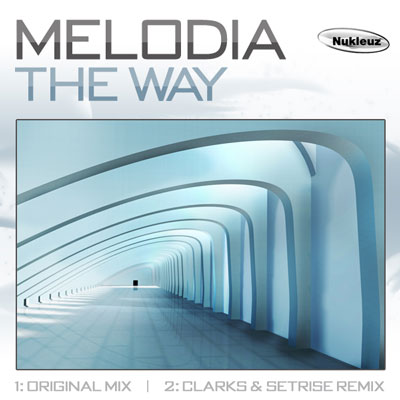 Related Posts