Nukleuz Hard Dance Podcast EP.001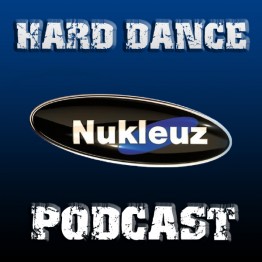 Nukleuz Records would like to welcome you to the 1st Nukleuz Hard Dance Podcast!
Andy Whitby kicks off Episode 001 of our fortnightly hard dance podcast series with a delightful guest mix from Cally Gage.
Andy has joined forces with Nukleuz to bring hard dance fans a monthly podcast with special guest DJs and guest mixes to be confirmed for the other shows later in the year!
Episode 002 due out on Friday the 29th of January brings a mix from the mighty PickUp & Rise.
Find out the latest news, events, DJ interviews, DJ charts and upcoming releases from the world of hard dance!
Check out http://nukleuz.com for more information!

Click here for the Nukleuz Hard Dance Podcast Episode 001

The Tracklisting for the podcast can be found below!

CLICK HERE FOR EPISODE 001 OF THE NUKLEUZ HARD DANCE PODCAST ON iTUNES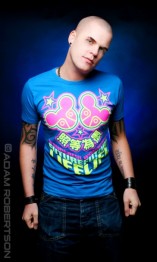 Andy Whitby is the whirlwind hard dance was waiting for – a refreshing and creative force at work.
One of the most popular stars on the hard dance scene, he has risen through the ranks with consummate ease – his passion, talent and affinity with his audience helping to propel him into the limelight in double-quick time.
With a total of ten years DJing experience under his belt, he has played every major hard dance event in the world. His style of feel-good euphoric hard dance, mixed with unlimited tricks, chop ups and edits marks him as a pioneer in the hard dance scene.
For more info on Andy please check out the following links:
www.pfagency.net/andywhitby.html



Cally Gage is the fastest rising female DJ in Hard-dance. She has started the year with a bang, being announced as the new Storm in Coalville resident, plus headlining some of the biggest shows across the country. Soon to launch her own music imprint 'Cally Gage Recordings', Cally is certainly the one to watch in 2010!
For more info on Cally please check out the following links:
www.callygage.co.uk

www.getgaged.com
www.callymix.com


Nukleuz Hard Dance Podcast Ep.001 Tracklisting:
01. Cally Gage meets MDA & Spherical – Play The Game (CGR)
02. AWsum Allstarz – 10 in 1 (AWsum Bootlegs)
03. Rock N Roller – Synaesthesia (Defiance Recordings)
04. Cally Gage meets MDA & Spherical – Feel It (AWsum)
05. Tom Berry – Rock Your Body (3 Phase)
06. BK – Playing With Knives (Andy Whitby & Klubfiller Remix) (Riot Recordings)
07. Masif DJs – Passion (MDA & Spherical Remix) (Masif)
08. Cally Gage & Klubfiller – My World (CGR)
09. MDA & Spherical – Wanna Ride (Beastie Snax)
10. Tom Parr – Ladyboys (AWsum)
11. Jason Roberts – U Got Me (Fireball)
12. BK – Rave Monkey (JP & Jukesy Remix) (Tidy)
13. Pearce M, Mini Minx & Riggsy – Let Me Clear My Throat (RiseUp Digital)
14. Dave Curtis – This Is Vicious
15. FRISKY vs MDA & Spherical – 2 The Bass (Masif)
16. Bonkers Bootleg
Related Posts