Nukleuz Hard Dance Podcast EP.002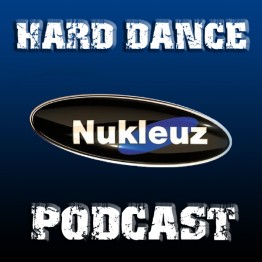 After the successful launch of Nukleuz' Hard Dance Podcast series a fortnight ago, the mighty PickUp & Rise bring a smashing 2nd episode to the series following on from the 1st show that was hosted by Andy Whitby!
PickUp & Rise and hard dance fans are in for a right treat as they have agreed to join forces with Nukleuz Records to provide a regular podcast show for its avid listeners.
PickUp & Rise's 1st show for the hard dance podcast showcases some of their favourite tracks from the past and present, plus a couple of exclusive tracks that are due for release this spring, as well as a few classics thrown in for good measure!
An absolute must for all hard dance fans! A great show to get you ready before going out and hitting your favourite clubs dancefloors.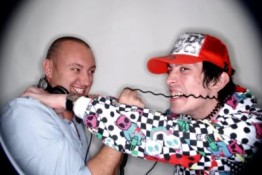 Click here for the Nukleuz Hard Dance Podcast Episode 002

Check out nukleuz.com next week for an exclusive interview from PickUp & Rise!


CLICK HERE TO SUBSCRIBE TO THE HARD DANCE PODCAST ON iTUNES



Nukleuz Hard Dance Podcast Episode 002 Tracklisting:
01. Matt Pickup, Dave The Elf & Riggsy – Elevate (RiseUp Digital)
Download Track Here
02. Matt Pickup, Mini Minx & Riggsy – Angry Wasp (RiseUp Digital)
Download Track Here
03. Pickup & Rise vs Ben Stevens – Koko Pops (RiseUp Digital)
Download Track Here
04. Andy Rise, Nick Storm & Loki – Divide (Breed Digital)
Download Track Here
05. Matt Pickup, Dave The Elf & Riggsy – Feels Like Monday (RiseUp Digital)
Download Track Here
06. Ewok – Go Back (Matt Pickup & Riggsy Remix) (Tidy)
Download Track Here
07. Steve Hewitt & Riggsy – Finally (Andy Rise Remix) (Raw Power Recordings)
Download Track Here
08. Andy Rise – Feels Much Better (RiseUp Digital)
Download Track Here
09. Matt Pickup, Dave The Elf & Riggsy – Northern Soul (RiseUp Digital)
Download Track Here
10. Matt Pickup & Tom Parr – Funky Music (Oktane)
Pickup & Rise on Track It Down
11. Little Jon & Tim Priestley – Rock The Beat (PickUp & Rise Remix)
Download Track Here
12. PickUp & Rise vs Adam M – Something Like This (Fireball Recordings)
Pickup & Rise on Track It Down
13. Ian M – Dreamer (PickUp & Rise & Tom Parr Remix)
Pickup & Rise on Track It Down
14. BK & Andy Farley – Khemical Imbalance
Download Track Here
CLICK HERE FOR EPISODE 002 OF THE NUKLEUZ HARD DANCE PODCAST
Related Posts