Nukleuz Hard Dance Podcast EP.003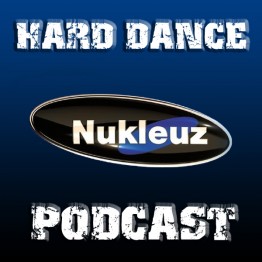 Welcome to episode 3 of the Nukleuz Hard Dance Podcast series. This show delivers a unbelievably high energy mix from DJ Thera.
The Dutch born DJ found time to supply Nukleuz with a fantastic mix while currently on a hectic tour of Australia.
DJ Thera can be caught at the Lightbox in London on Friday the 12th of March.

Click Here for Episode 003 of the Nukleuz Hard Dance Podcast

The tracklisting for the podcast can be found below.

CLICK HERE TO SUBSCRIBE TO THE NUKLEUZ HARD DANCE PODCAST ON iTUNES


DJ Thera aka Pieter Heijnen grew up in a musical environment and at the age of three already had the urge of playing melodies on an old keyboard. Since 1994 he started spinning at a local radio station and several regional parties. In 1998 he met Fabian Bohn and thanks to Pieter's production work they signed a contract with Combined Forces and released vinyl's with the project name "Bassdriver".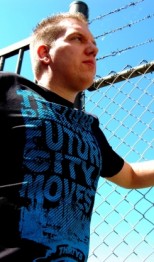 His career really started to grow when they started their project "Brennan & Heart". They released tracks on infamous labels such as Fusion, StraightOn, Scantraxx, Seismic and Multigroove. Besides working on this project, a unique cooperation developed with superstar DJ Don Diablo.
Pieter also produced music for him such as highly well known releases "Don Diablo – Anarchy" fom ID&T Records and "Orion's Voice – Cockroaches" from Re-Fuel Records and Overdose including a very own DJ Scot Project Remix.
With bookings Pieter also accomplishes many milestones including being the first Hardstyle DJ to play in Chicago, USA and in Belfast, N-Ireland and he has played at parties like Defqon1, Q-Base, Frequence and Impulz Outdoor.
In the end of 2005 Pieter ceased his involvement with the project "Brennan & Heart" due to creative differences. This lead to a short quiet period even though Pieter still played at gigs in Denmark, Scotland and England with his new found name DJ Thera.
In 2008 DJ Thera started a whole new adventure putting together a new label called Theracords and a new, fresh kick off of his DJ career. The main goal of his label is to release diverse and original hard dance music focused on thinking outside the box, but always with the mindset that music is produced from the heart with passion.
The first release "DJ Thera – Serotonin" became an instant hit and many releases later a massive list of worldwide well-known artists support the Theracords releases including: Mark EG, Proteus, Yoji Biomehanika, Organ Donors, Louk, Warmduscher, Dj Scot Project, Hellraiser, Crypsis, Dutch Master, Trance Generators and Activator. Kutski has also played several Theracords releases on his BBC 1 Radio show and Pieter's release "Again and Again/In Between" appeared in the August issue of the MixMag.
Bookings all over the world are the result of the successes Pieter has had with his label. Besides that, Theracords label parties have been taken place in Melbourne (AUS), Belfast (UK) and more coming up soon in Denmark, UK and Australia.
In late 2009 DJ Thera also set up the first sub label of Theracords called Therabyte to focus more on the different styles of hard dance and having Theracords focus on Hardstyle.
Check out the label websites here:
www.theracords.com
www.therabyte.com


CLICK HERE FOR EPISODE 003 OF THE NUKLEUZ HARD DANCE PODCAST

Nukleuz Hard Dance Podcast Episode 003 Tracklisting:
01. Geck-o – Instant Fame
Download Track Here
02. DJ Thera & Wavolizer – Sexobear
Download Track Here
03. Stana – Leila (DJ Thera Remix)
Download Track Here
04. DJ Thera – Again And Again
Download Track Here
05. Geck-o – Alliance
Download Track Here
06. DJ Thera – Birth Of A Flame (Phoenix Anthem 2010)
Download Track Here
07. Squarehead – The Gathering
Download Track Here
08. Geck-o & Stana – Mess With Me
Download Track Here
09. Two Hawks – Yiharw!
Download Track Here
10. Geck-o – Non Stop (Doorpoffen)
Download Track Here
11. Joe-E vs Busho – Music Matters (DJ Thera Remix)
Download Track Here
12. DJ Thera – The Stalker
Download Track Here
13. Chris One – Convictions
Download Track Here
14. DJ Thera – The Test 2.0 (Crypsis Remix)
Download Track Here
Related Posts