Nukleuz Hard Dance Podcast EP.007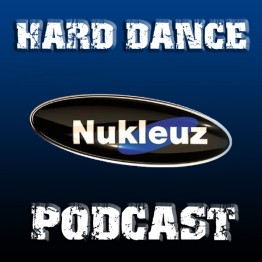 We could not miss the opportunity to include the highly in demand Rob Da Rhythm to provide an exclusive mix to the Hard Dance Podcast series.
This is episode 007 and we welcome a harder edge to the show, with Rob showcasing exclusive material from his labels Infexious Harddance and Infexious Hardstyle.
As well as some banging tunes that are rocking his dance floors at his prestigious events!
The tracklisting for the show can be found below, the link for the podcast is below, enjoy!
CLICK HERE FOR THE NUKLEUZ HARD DANCE PODCAST EPISODE 007

ROB DA RHYTHM

Alan Robertson a.k.a Rob Da Rhythm first learned to mix back in 1994 at the tender age of 13. Rather than limiting himself to one style he has mastered and follows a wide variety of music ranging from melodic Trance through pumping Hard House and banging Hardstyle to fast & furious Gabber, with a record collection at his disposal to cater for any almost any kind of set in the hard dance spectrum. Robs two main styles he is booked for now are Hardstyle & Gabber.

Over the last four years the demand for him as a DJ has gone through the roof playing at parties all over the UK every Friday and Saturday, and is now without a doubt the most 'in demand' Hardcore DJ in Scotland and his Hardstyle bookings are quickly catching up. Over the last few years he has been booked for 100s of parties up and down the country including the likes of:-
Fantazia @ Breahead Areana,
Coloursfest @ Breahead Arena,
Judgment Day @ RATT,
Lashed Republica @ Arches,
Species Manchester and many more and holds residencies at
Twisted & Brainfire @ Archaos (Gabber) and Infexious @ Club Clinic (Harddance & Hardstyle)

Not happy with DJing every weekend – Rob is also a full time promoter. At the start of 2001 he started his own club 'Brainfire' showcasing the finest Hardtrance to Hardcore, then in 2002 he joined forces with Al Twisted and Glasgow's legendary Twisted & Brainfire parties where born. Rob also co-promotes and resides at Glasgow based nights Infexious & techno party Download! Infexious has really kicked off with every night selling out, the night focuses mainly on Hardstyle and has already seen the likes of Lady Dana, Mark EG and Dark By Design Grace the decks! Rob also has a few productions under his belt, including his tune with Al "Beat On The Drumz", which came out early 2006 and was the first Gabber track to feature on the massive Hard Dance label Nukleuz + major album appearances.

For more info on Rob Da Rhythm or his labels check out the following links:

Rob Da Rhythm on MySpace

Twisted & Brainfire Website

Infexious Website









The Nukleuz Hard Dance Podcast EP.007 Tracklisting:

1. Rascal & Hustler – Johnnys Nightmare (Infexious Harddance)
More from Infexious Harddance

2. Brian Eddie & Kidd Kaos – Devastating (K405 Records)
More from K405 Records

3. Kidd Kaos & Joe E – Control Interferince (K405 Records)
More from K405 Records

4. Geck-o – Instant Fame – (Theracords)
Download Track Here

5. Geck-o – Give Me Some Heat – (Theracords)
Download Track Here

6. Illegal Chemistry – Black (Clive King RMX) – (Infexious Hardstyle)
More from Infexious Hardstyle

7. Bassraiderz – Whitening – (Infexious Hardstyle)
More from Infexious Hardstyle

8. Soundman – You Are Who You Are (Infexious Hardstyle)
More from Infexious Hardstyle

9. Wavolizer ft MC Sogma – No Time For Breakdown (Theracords)
Download Track Here

10. Chris One – Convictions (Theracords)
Download Track Here

CLICK HERE FOR THE NUKLEUZ HARD DANCE PODCAST EPISODE 007
Related Posts