Nukleuz Hard Dance Podcast EP.008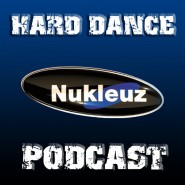 Welcome to episode 008 of the Nukleuz Hard Dance Podcast series.
We are very excited to welcome the delightful Gem Stone from Raw Power Recordings who supplies this weeks exclusive mix showcasing the latest tracks by her and signed to the Raw Power Recordings label.
Without further ado, lets get stuck in!
You can find more about Gem and Raw Power below as well as this tracklisting for her show.
CLICK HERE FOR THE NUKLEUZ HARD DANCE PODCAST EPISODE 008
Gem Stone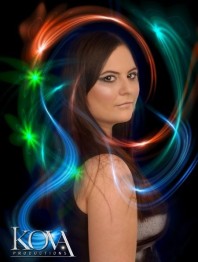 Gem Stone began mixing at the tender age of 15 and never looked back: she's spent the last ten years honing her DJing skills and today is one of hard house's freshest and hardest up and coming female DJ's.
Her infectious blend of fast and furious hard house tracks has been lapped up by dancefloors across the UK for over four years now and she's a superb and dedicated performer behind the decks.
Gem's signature style is hard kicks, driving basslines, fat synths and acid lines which set her apart from other emerging DJ's. She cites her influences as Dave Owens, Defective Audio, Andy Farley & Frank Farrell.
Gem's had her fair share of major club appearances:
she hit the mainstream in 2006 when she won the Sundissential and Clubbed Up DJ competition and since then has played at events like;
Sundissential's 10th Birthday,
Frantic Vs Twist,
The Bulldog Bash Festival,
Frantic's Timless,
Killertrax,
Full Tilt,
Gravity,
Sin:ergy Meets Tidy as well as many other smaller nights around the UK. Gem has also appeared on Clubbed Up Radio and showcased her skills in Ibiza, where she played at Play2 nightclub for Charlys Angelz.



Gem has last year also launched a digital/CD record label, Raw Power Recordings, with fellow DJ and producer Steve Hewitt.
Raw Power Recordings is signing both established and emerging hard house artists as well as Gem and Steve's new releases.
All Raw Power digital releases will be available for download from the following digital stores:
Track It Down
Nuwave Digital
Tool Box Digital Shop
Plus the new Raw Power Erratic Tango CD is available from www.toolboxmusicshop.com
Gem Stone's Up Coming Events:
4th June 2010
Ravers Edge @ The Custard Factory, Birmingham
Click here for more info
12th June 2010
Spin @ Club414, Brixton, London
Click here for more info
29th August 2010
Frantic 13 @ Koko, Camden, London
Click here for more info
The Nukleuz Hard Dance Podcast EP.008 Tracklisting:
1. Gem Stone & Steve Hewitt – Well Done Pablo (Digital Disko)
Download Track
2. Base Graffiti – Get 'Em Louder (Nik Denton Remix) (Spinball)
Download Track
3. Chris Summers – Diseased Raindrops (Raw Power's Erratic Tango CD2)
Purchase Erratic Tango compilation here
4. Gem Stone – Long Time Coming (Digital ST8)
Download Track
5. Pearce & Fierce – Take Me Away (Unity)
Purchase Here
6. Tom Parr – Make It Happen (Reflux)
7. Defective Audio – Slower & Lower (Toolkit)
Purchase Here
8. Pleiades Vs James Nardi – Supernova (Raw Power's Erratic Tango CD1)
Purchase Here
9. BoneIDOL – My House (Gem Stone & Matt Edwards Remix) (Raw Power's Erratic Tango CD1)
Purchase Here
10. Ilogik & Paul Janes – Hole In The Speaker (Dave Owens Remix) (Elasticman)
Download Track
11. James Nardi – Luvdup (Gem Stone Remix) (CDR)
12. Stone & Hewitt Vs Paul J – Surrogate (Raw Power)
Download Track
CLICK HERE FOR THE NUKLEUZ HARD DANCE PODCAST EPISODE 008
Related Posts