Nukleuz Hardcore Podcast EP.001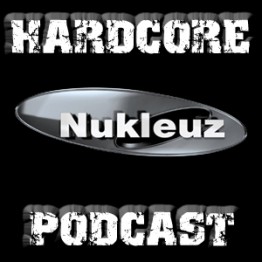 Nukleuz Records would like to welcome you to the 1st Nukleuz Hardcore Podcast!
JAKAZiD kicks off Episode 001 of a fortnightly hardcore podcast series with special guest DJs and guest mixes being confirmed later in the year.

Al Twisted will be providing a harder edge to the series with a heavy influence from the European hardcore scene.
Find out the latest news, events, DJ interviews, DJ charts and upcoming releases from the world of hardcore.
Check out http://nukleuz.com for more information!


Click here for the Nukleuz Hardcore Podcast Episode 001
The Tracklisting for the podcast can be found below!
CLICK HERE FOR EPISODE 001 OF THE NUKLEUZ HARDCORE PODCAST ON iTUNES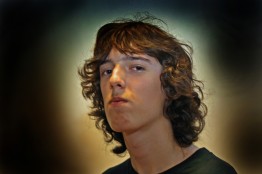 JAKAZiD (aka Joshka) has made waves worldwide with his adrenaline-fuelled productions and captivating DJ sets. Josh's first recognition in the public spotlight was attained with the novelty audiovisual remix video, "Cillit Bang" receiving several million views online.
But JAKAZiD's musical capabilities extend far beyond the scope of universal degreasers being taken on by Nukleuz Records as their inhouse production talent as well as writing and producing an astonishing number of uplifting hardcore tracks herelded for their brilliance by some of hardcore's respected names including Robbie Long, Sharkey, Darwin and Fracus. Which led to remixes for major labels, appearances on top 10 selling compilations and numerous 12″ & digital singles released as well as DJ bookings in the UK, North America, Europe and Asia.

For the latest JAKAZiD related info, check out the following links:-
JAKAZiD on twitter




Plus to reach JAKAZiD for bookings please contact: info@jakazid.net


Nukleuz Hardcore Podcast Ep.001 Tracklisting:
1. Praga Khan – Injected With A Poison (Hixxy Remix)
+ BK – P.O.S. 51 (Acappella)
+ Clock – Rock Your Body (Acappella)
+ Mauro Picotto – Lizard (Acappella)
2. BK – Revolution (JAKAZiD Remix)
+ Love Assassins – Teardrops (Acappella)
3. JAKAZiD – 40 Miles (Original Mix)
4. Mario Piu presents DJ ARAbesque – The Vision (Eufeion Remix)
+ DJ Destiny vs. Organ Donors – What's Up (Acappella)
5. Mauro Picotto – Lizard (Robbie Long & Stormtrooper Remix)
+ Mario Piu – Communication (Somebody Answer The Phone) (Acappella + Riff)
+ Fonzerelli – Moonlight Party (Acappella)
6. JAKAZiD – Hurt You So (Original Mix)
7. Kors K – Tubular Bells (Original Mix)
8. JAKAZiD vs. Henchman – Rise of The Supervillian (Original Mix)
9. Stu Allan – A Feeling (DJ Seduction Remix)
+ Visa – Fly Away (Acappella)
10. Fonzerelli – Moonlight Party (DJ Kurt VIP Mix)
+ Cappella – U Got 2 Let The Music (Acappella)
Related Posts