Nukleuz Hardcore Podcast EP.005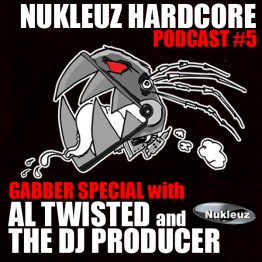 Nukleuz Records are very pleased to welcome Al Twisted to the Nukleuz Hardcore Podcast series.

Episode 5 showcases new material from the man himself as well as some exclusive tracks due for release on his hardcore labels.

To end Al Twisted and Nukleuz' Hardcore Episode 5 we have a very special guest mix that was recorded live by The DJ Producer.

It is going to be mad, it is going to be mental, so turn it up loud!!!

The Tracklisting for this show can be found below.


CLICK HERE FOR THE NUKLEUZ HARDCORE PODCAST EPISODE 005


AL TWISTED
Scottish producer, promoter and crowd rocker Al Twisted lives and breathes Hardcore!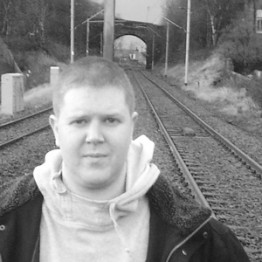 Since his first vinyl release in 2004 Al has racked up an impressive back catalogue of vinyl releases and CD appearances on labels like Industrial Strength (USA),
Traxtorm (Italy),
This Is Terror (Netherlands),
GGM Raw (UK) and
Cheese Graterz (UK) as well as a host of the biggest UK Hardcore labels.

November 2009 saw the launch of his own Industrial and Darkcore vinyl label Motormouth Recordz which features an impressive global roster of artists Matt Green, The Horrorist, Tieum, Igneon System, Razor Edge, Satronica, The Relic and Sandy Warez.

Al has also performed at the biggest events up and down the UK such as Hardcore Heaven, Fantazia and Vibealite as well as holding residencies at and co-promotes, both of Scotland's biggest Hardcore techno / Gabber institutes:
Twisted & Brainfire's Darkside (est. 1999) and Impact (est. 2002).
He was also nominated for Best Hardcore Techno DJ at the famous Hardcore Heaven Awards 2009.

December 2009 saw Al's Dutch debut at Ik Ben Je Bitch Niet, performing in the Darkcore / Industrial area.

For more info please visit:
www.myspace.com/altwisted


www.motormouthrecordz.com

www.twistedandbrainfire.com
www.impactscotland.co.uk




The Nukleuz Hardcore Podcast EP.005 Tracklisting:

AL TWISTED – Mainstream Gabber Mix:
1. Al Twisted & Mikk feat. Mike Redman – Start The Program (Forthcoming Darkside Unleashed, Scotland)
Check out Darkside Unleashed here

2. Al Twisted & Lost Origin – Puma (Forthcoming Darkside Unleashed, Scotland)
Check out Darkside Unleashed here

3. Mikk – Bassline Drop (Forthcoming Darkside Unleashed, Scotland)
Check out Darkside Unleashed here

4. Lost Origin – Hometown Glory (Timecode Recordings, Scotland)
Download Track Here

5. Al Twisted, Rob Da Rhythm & Lost Origin feat Mike Redman – Darkside (Forthcoming KNOR, Netherlands)
Check out KNOR Records on the Dance Tunes store here

6. Al Twisted & Lost Origin – Swan Song (Motormouth Recordz, Scotland)
Download Track Here

7. Dave Dope & Zadora – Dirty (Forthcoming Darkside Unleashed, Scotland)
Check out Darkside Unleashed here

8. Matt Green – Hardcore Chest Painz vs Spiritual Offset (Motormouth Recordz, Scotland)
Download Track Here

9. G-Shock – Demons (Promo Remix) (The Third Movement, Netherlands)
Check out The Third Movement here

THE DJ PRODUCER – Live Mini Mix:
1. Intro – Hardcoholics – Hardcore Massive (Noise Factory Records, France)
Check out Noise Factory Records on MySpace

2. The DJ Producer – Last Man Standing (Dubplate Rework) (Social Parasite Records, England)
Check out Social Parasite Records on Discogs

3. Sarin Assault – Devil On Earth (The DJ Producers Post Production Edit) (KTR Productions Ltd, France)
Check out KTR Productions here

4. Wedlock & Comababy – Void Sector (The Outside Agency Hymn) (The DJ Producer VIP) (Enzyme, Holland)
Visit Enzyme here

5. The DJ Producer & Deathmachine – Pixelshifter (Rebelscum, England)
Download Track Here

6. The DJ Producer – What I'm Talking About (The Third Movement, Netherlands)
Check out The Third Movement here


CLICK HERE FOR THE NUKLEUZ HARDCORE PODCAST EPISODE 005
Related Posts