Nukleuz Hardcore Podcast EP.007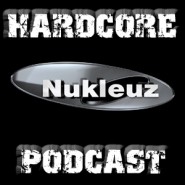 Hello and welcome to the Nukleuz Hardcore Podcast episode 007.

Hardcore resident JAKAZiD is delighted to welcome DJ Thumpa who provides the show with this weeks guest mix.

JAKAZiD found time to prepare us the latest hardcore podcast for the masses before jetting out to Chicago in the States to DJ over the weekend.
Without doubt the tracks he is showcasing this time will be played in his sets this weekend, so hardcore fans are in for a treat!

In the 2nd half of the show we have our 5th guest mix of the series.
This time its DJ Thumpa, displaying the wonders of his up and coming hardcore record label 'ReBuild Music.'

Thrown in for good measure are his biggest tunes to date as well as a few exclusive spins of as yet unreleased material that is due to hit the digital stores in the coming months.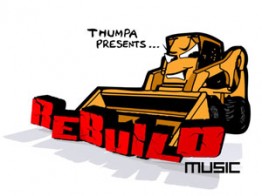 Rebuild Music is available at the following digital stores, check them out:
Trackitdown
Hardbeats Download
IMO Download
Serious Sounds


CLICK HERE FOR THE NUKLEUZ HARDCORE PODCAST EPISODE 007


Nukleuz Hardcore Podcast Episode 007 Tracklisting:



JAKAZiD's May Selection:
1. Deeper Territory – Y Don't U [Hardcore Underground]
Download Track Here
2. Joshka – Hear The Crowd Go…! [X-Treme Hard]
Purchase Here
3. Darren Hotchkiss & Mark Sloan – Doing It Over (Steven Davidson Remix)
Darren Hotchkiss MySpace Page
4. Dougal & Gammer – Boing [Essential Platinum]
Download Track Here
5. Michael Mansion – Places We Go Through (Fracus Remix) [Hardcore Underground]
Download Track Here
6. Little Fella – Nite Life [ReBuild Music]
Download Track Here
7. Darwin – Coral Beach [Hardcore Underground]
Download Track Here
8. HNK – I Kissed A Girl (JAKAZiD Remix) [Nukleuz]
Download Track Here

Thumpa's ReBuild Music Showcase 2010:
9. Darwin ft Ant Johnson – When The Sun Comes Out (Luna C remix) [ReBuild Music]
ReBuild Music on Trackitdown
10. Firefly – Sunflower [ReBuild Music]
Download Track Here
11. Little Fella – Start The Party [ReBuild Music]
Download Track Here
12. Entity – Higher Functions [ReBuild Music]
Download Track Here
13. Gavin G – Tell The DJ [ReBuild Music]
ReBuild Music on Trackitdown
14. Devastate – Evolution (Mozz & Thumpa remix) [ReBuild Music]
Download Track Here
15. Himbo & Wiggi – Ready To Party (Triple XL Makina remix) [ReBuild Music
ReBuild Music on Trackitdown
16. Firefly – Secret Passageway [ReBuild Music]
ReBuild Music on Discogs

CLICK HERE FOR THE NUKLEUZ HARDCORE PODCAST EPISODE 007
Related Posts