Nukleuz Trance Podcast EP.001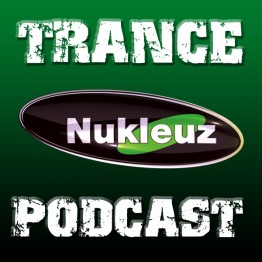 Nukleuz Records would like to welcome you to the 1st Nukleuz Trance Podcast!
Pierre Pienaar kicks off Episode 001 of our fortnightly trance podcast series with special guest DJs and guest mixes being confirmed later in the year!
Find out the latest news, events, DJ interviews, DJ charts and upcoming releases from the world of dance!
Check out http://nukleuz.com for more information!
The Tracklisting for the podcast can be found here too!

Click here for the Nukleuz Trance Podcast Episode 001


CLICK HERE FOR EPISODE 001 OF THE NUKLEUZ TRANCE PODCAST ON iTUNES


Nukleuz Trance Podcast Episode 001 Tracklisting:
01. The Mitchell Project vs Ibiza Knights – Alive (Terrace Mix)
02. Pierre Pienaar – Ibiza Sunset (DEREK The Bandit vs James Nelson Remix)
03. P.H.A.T.T. feat Kate Smith – Worlds Apart (Melodia Remix)
04. Melodia – Motion Theory (North Star Remix)
05. Pierre Pienaar feat Marcie – If You're Not Here (Original Vocal Mix)
06. Dave Wright – Ride The Storm (Original Mix)
07. Pierre Pienaar – Nothing Else (Original Mix)
08. Will Atkinson – perpetual Sunrise (Pierre Pienaar Remix)
09. P.H.A.T.T. – Wolf (Original Mix)
10. S.H.O.K.K. – Menage A 3 (Original Mix)
11. Organ Donors – 99.9 (Mark Sherry & James Allan Remix)
12. DJ Choose – Saw Blade (Original Mix)
13. BK – Revolution (P.H.A.T.T. Remix)


Related Posts