Nukleuz Trance Podcast EP.004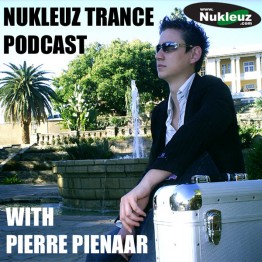 Welcome to episode 004, where Nukleuz bring another exclusive guest mix to their Trance Podcast Series.

This time the show has a fantastic mix supplied from the very passionate  Dutch DJ / Producer Rene Ablaze.

Kicking us off though is the Nukleuz Trance Podcast resident Pierre Pienaar with a very uplifting mix.

Don't forget to follow or message Pierre on Twitter


CLICK HERE FOR THE NUKLEUZ TRANCE PODCAST EPISODE 004


Rene Ablaze
Rene Ablaze's civil name is Rene Bos and he was born in the Netherlands in the area of Enschede. Music was one of his first interests and so he started his career by playing in little Clubs and Discotheques in 1986. His predilection have been vinyl records ever since.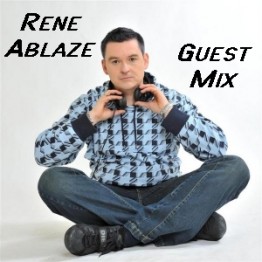 After years of gathering experience with almost every style of music, he made his decision to focus on Trance & Progressive. That is the sound he found himself liking very much. People in the little Clubs those days often were astonished about the Trance sound he performed.

Based on his interesting and perfectly mixed sets he always managed to engage the party guests in wild partying, without consideration for the daytime.

In a discotheque near the town Dülmen in Germany, formerly know as "Fantasy", he excited the masses as the Resident DJ at the legendary "Innovation Raves" and after that he was a Resident at the Legendary Hexenhouse Partys in the town Bocholt near the border to the Netherlands. These days he is playing all over the world! In the following years he concentrated on getting contacts and producing music.

After going through a lean period he published his first single-record under the label "Up-Beat" in 1996. "Based on Acid" was very successful in Germany as well as in other countries, and was the starting point for many following tracks, which then have been published by Rene Ablaze using synonyms and different labels.

Undoubtedly one of his biggest successes are the tracks "Back on Plastique" (X-it-Records) which entered the DDC charts, and the hit song with the twittering birds, "Balearic Desire" (Combined Forces, Netherlands) which reached an excellent position in the Dutch dance charts and played by DJs like Armin van Buuren, Tiesto and many others.

Beside working for his own company "ABLAZE PRODUCTIONS", which among other things deals with mediation of artists and music productions, Rene also founded the record company "REDUX RECORDINGS" That is growing into a very popular Trance Label.

Overall Rene Ablaze can be denominated as a professional DJ and Producer who took his passion as his profession.


CLICK HERE FOR EPISODE 004 OF THE NUKLEUZ TRANCE PODCAST ON iTUNES


Nukleuz Trance Podcast Episode 004 Tracklisting:

Pierre Pienaar Mix:
01 Glenn Morrison – Another Suggestion (Original Mix) [Morrison Recordings / Armada]
Download Track Here
02 Wippenberg – Pong (Extended Mix) [High Contrast]
Download Track Here
03 Melodia – The Way (Clarks & Setise Remix) [Nukleuz]
Out Now Exclusively on AudioJelly
04 Cosmic Gate – Barra (Extended Mix) [Black Hole Recordings]
Download Track Here
05 Ferry Tayle & Static Blue – Trapeze (Daniel Kandi's Emotional Remix) [Enhanced Recordings]
Check the video out on YouTube
06 Julian Vincent feat Cathy Burton – Here For Me (Mark Oten Re-Dub) [Armada]
Download Track Here
07 Avenger – First Sight (Corderoy Remix) [Mondo Records]
Download Track Here
Rene Ablaze Guest Mix:
01 Alexander Xendzov feat Julie-Anne Melfi – Set You Free (Rene Ablaze Remix) [Redux Recordings]
Download Track Here
02 Rene Ablaze – Reality (Dima Krasnik Remix) [Nukleuz]
Rene Ablaze on MySpace
03 Dereck Recay – Nebula (4 Strings Remix) [Redux Recordings]
Dereck Recay on DJ Download
04 Dima Krasnik – Horizon Line (Ost & Meyer Remix) [Redux Recordings]
Release Date Information
05 Oonagh pres Oriana – Bright Lights (Rene Ablaze Remix) [Redux Recordings]
Redux Recordings Page
CLICK HERE FOR THE NUKLEUZ TRANCE PODCAST EPISODE 004
Related Posts