Nukleuz Trance Podcast EP.006
No it is not an Aprils Fools, this really is the next episode of the series.

Welcome to episode 006 of the Nukleuz Trance Podcast Series.

We are delighted to have DJ Choose showcasing his talents and throwing out some exclusives that are due for release in the coming weeks.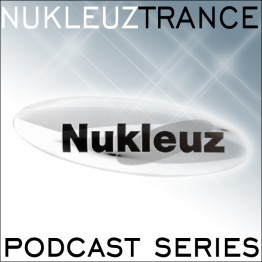 Look out for track 3 on the show as it is DJ Choose's remix of the brand new track signed to Nukleuz Records "Fredin – The Reason Why" which is going down a storm.


Additionally ending the show is one of DJ Choose's monster tunes "Hacksaw"


CLICK HERE FOR THE NUKLEUZ TRANCE PODCAST EPISODE 006




Nukleuz Trance Podcast Episode 006 Tracklisting:
1. Benya "Rhea" (DJ Choose Remix) – Freose
Download Track Here
2. Rank 1 "Airwave" (Mac & Taylor Remix) – White
3. Fredin "The Reason Why" (DJ Choose Remix) – Nukleuz
Download Track Here
4 Activa feat Peetu S "Wargame" (Reaky Remix) – Discover
Download Track Here
5 Simon Patterson "Miss You" – Reset
Download Track Here
6 Activa "Sniper" – Discover
Download Track Here
7 DJ Choose "Silk Ceiling" – White
For more from DJ Choose click here
8 Chris De Seed pres. De-Inspiration "Green Hills" – Discover Dark
9 Greg Downey "Global Code" (Scot Project remix) – Vandit
Download Track Here
10 DJ Choose "Hacksaw" – Nukleuz
Download Track Here
CLICK HERE FOR THE NUKLEUZ TRANCE PODCAST EPISODE 006
Related Posts