Nukleuz Trance Podcast EP.008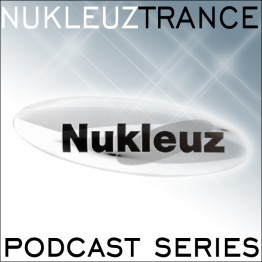 The African & Dutch link continues from episode 007 into episode 008 of the Nukleuz Trance Podcast series.

This show has another exclusive guest mix from the Netherlands. Showcasing the very talented Dutch producer, Sander van Dien, more recognisably known as "First State"

But kicking us off in style as per usual is our very own trance resident Pierre Pienaar.

Tracklisting of this episode can be found below, enjoy the show!

CLICK HERE FOR THE NUKLEUZ TRANCE PODCAST EPISODE 008

First State

Probably one of the most exciting and talented producers in Electronic Dance Music at the moment,
Sander van Dien has cemented his place in the record boxes and sets of the biggest and most influential Progressive and Trance acts across the globe.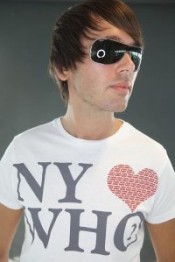 Under the FIRSTSTATE guise, he has been able to produce some of the biggest and most noticeable tracks over the passed 3 years. Until recently, "FALLING" (featuring Anita Kelsey) was somewhat of an anthem, and gained monumental support, especially from Tiesto, who requested that FIRSTSTATE perform alongside him on the famous "In Search Of Sunrise" tour across Europe.

From the very beginning, FIRST STATE's releases have been nothing less then extraordinary, especially the more renown tracks, such as "Evergreen", "Your Own Way" (feat Elliot Johns), "Off the Radar" and remixes of Vimana's "We Came" , Dash Berlin's "Waiting" and Filo & Peri's "Ashely". The current hit single doing the rounds all over the world is FIRST STATE featuring Sarah Howells "BRAVE", and boasted 5 weeks in the Beatport Trance top 5, iTunes Best Sellers top 8 and was a frequent in the shopping carts of consumers across many other download portals. "BRAVE" was also featured as fan's favourite (with highest volume of votes recorded) in Armin van Buuren's A STATE OF TRANCE radio show.

It's been a steady rise for FIRSTSTATE and 2009 is no exception. Every track produced and remixed by Sander has charted in the Beatport top 10, and featured on A STATE OF TRANCE radio show , graced the tracklists of hundreds of Top DJ's and CD compilations. 2009 also saw the introduction of CROSSROADS, a new new weekly radio show on 4 different online stations. The show is growing in popularity, and the amount of listeners increases with each broadcast. FIRST STATE can also boast to having an impressive tour schedule for 2009. Bookings came in from across all corners of the globe, with debut performances in Australia, South Africa, Northern Ireland and the USA.

Sander has also appeared on lineups of some of the biggest events around, such as TRANCE ENERGY, GODSKITCHEN, GATECRASHER and many more. With Black Hole Recordings at his back, and a new album in the works, you can be sure that FIRSTSTATE is a name you'll not be forgetting anytime soon.

For more information about Fist State, check out the links below:

First State on MySpace

First State on Facebook

CLICK HERE FOR EPISODE 008 OF THE NUKLEUZ TRANCE PODCAST ON iTUNES

Nukleuz Trance Podcast Episode 008 Tracklisting:

Pierre Pienaar's Mix: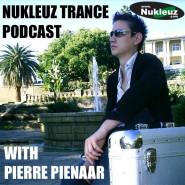 01. Matt Cassar pres Most Wanted – Seven Days & One Week (Myon & Shane 54 Remix) (Hard On)
02. Motionchild & Will Holland feat. Tiff Lacey – Arctic Kiss (Andy Duguid Remix) (Enhanced Progressive)
03. Mr. Pit – Simplicity (Original Mix) (Coldharbour / Armda)
04. Markus Schulz feat. Khaz – Dark Heart Waiting (Jochen Miller Remix) (Cold Harbour)
05. Filo and Peri ft Aruna – Ashley (First State Remix) (Vandit Remix)
06. DK Project – Blues Skies (Original Mix) (Redux)
First State Guest Mix:
1. Mike Snow – Silvia (Sebastian Ingrosso & Dirty South Remix)
2. Nic Chagall – Morning Light
3. Andrew Benett ft Sir Adrian – Till U Shine (Cosmic Gate Remix)
4. Richard Durand vs James Horner – I See Tiger's Apology (First State's Resmack)
5. Mr. Pit – This Room is Not Big Enough (Tech Mix)
CLICK HERE FOR THE NUKLEUZ TRANCE PODCAST EPISODE 008
Related Posts