Nukleuz Trance Podcast EP.009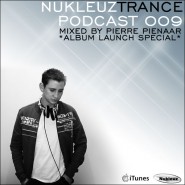 We welcome you back to the Nukleuz Trance podcast series.
Pierre Pienaar the trance podcast resident will be taking good care of you for the next hour.
This is episode 009 and is split into two parts.
The first part has the tracks that Pierre is currently smashing his DJ sets and radio shows with and an exclusive track thrown in that he is working on in the studio.
We would love to hear your thoughts on this, so please leave a comment to this post!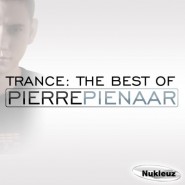 The second part of the show, is showcasing tracks from Pierre's latest compilation which was recently released by Nukleuz Records.
This album is a showcase of 24 of his finest works to date for Nukleuz across 2 DJ mixes (and all individual downloads) covering the full trance spectrum with his 3 main production alter egos P.H.A.T.T., Melodia and of course Pierre Pienaar.
The compilation was released on May the 10th 2010 and is titled
'Trance: The Best of Pierre Pienaar'
Download from iTunes here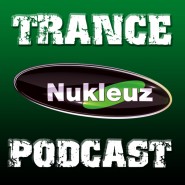 CLICK HERE FOR THE NUKLEUZ TRANCE PODCAST EPISODE 009

Nukleuz Trance Podcast Episode 009 Tracklisting:
01. Susana feat Omnia & The Blizzard – Closer (Beat Service Remix) [Armada]
02. Daniel Seacroft – Pure Passion (Original Mix) [Flux Deluxe]
03. First State – Cape Point (Jason van Wyk Remix) [Magik Musik]
***NEW TRACK FROM THE STUDIO***
04. P.H.A.T.T. – H3x (Original Mix) [Nukleuz]
05. Matt Holliday feat Mque – Your Touch (Adam Nickey Remix) [Enhanced Recordings]
06. John Askew – Chime (Ehren Stowers Remix) [Discover white]
CLICK HERE FOR EPISODE 009 OF THE NUKLEUZ TRANCE PODCAST ON iTUNES
***PIERRE PIENAAR: Best OF ALBUM RELEASE***
07. Pierre Pienaar – This Is Where We Are (Original Mix) [Nukleuz]
08. Pierre Pienaar – Tsunami (Original Mix) [Nukleuz]
09. Pierre Pienaar – Daybreak (Original Mix) [Nukleuz]
10. P.H.A.T.T. feat Kate Smith – Worlds Apart (Original Vocal Mix) [Nukleuz]
11. P.H.A.T.T. – Damage Control (Original Mix) [Nukleuz]
CLICK HERE FOR THE NUKLEUZ TRANCE PODCAST EPISODE 009
Related Posts